Milan teacher waiting for kidney donor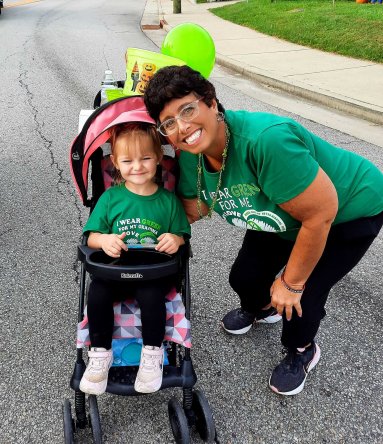 SUBMITTED PHOTO
Milan resident Michele Hosmer is waiting for an important call – one telling her a match has been found for a new kidney, but she isn't just sitting idly by her phone.

Hosmer, a physical education and swim teacher at Milan Elementary School, was diagnosed with kidney disease in 2012. She was in Stage 3. Her combined kidney function was about 30 percent.

"I knew something was wrong with me," said Hosmer. "I was exhausted. I know my body, but I didn't know why I had no energy."

Hosmer's doctors discovered that the antiinflammatories she had taken for nearly 20 years following a rollerskating accident had extensively damaged her kidneys.

Since her initial diagnosis, Hosmer has dropped from Stage 3 to Stage 4 and she more recently dropped to Stage 5, which allowed her to be added to the transplant waiting list.
As of the beginning of December, she had six percent functionality between the two organs.

One of Michele's two daughters was a match, but was ruled out as a donor for Hosmer during the thorough screening process. Hosmer explained that the donor process begins with a questionnaire and moves onto bloodwork and other medical tests for the potential donor. Doctors want to ensure that the health of the donor is good and will not be negatively impacted after donating one of their functioning kidneys, according to Hosmer.

This past spring, Hosmer began home dialysis – a treatment option she admitted she never thought she would pursue. But, despite her hesitation, she has responded well to her nightly treatments.

"I'm very independent and I didn't want to rely on other people," Hosmer explained, noting that her port is in her stomach so she can connect and disconnect herself from her dialysis machine in her bedroom.

Hosmer has been an educator at Milan Elementary for more than 30 years, and she is using her personal experience with this illness to educate others. One of her daughters' family is staying with them temporarily, and she has been using the time to show her granddaughter that it is not a scary thing and that it helps her feel better.

She's going to talk to local health classes about her diagnosis and treatment so far to help others better understand the disease and what the transplant process can be like for some.

Hosmer credited her husband, Mark "Doc" Hosmer; her daughters, Courtney and Haylee; her sister, Janele as being "an amazing support network" for her. She also explained how the Milan School Corporation has worked with her to continue working despite needing time off for procedures and recovery.

"I'm only 51 years old. I'm busy and I want to stay busy," said Hosmer. "I'm not one to sit around and not do anything. I've got too much life to enjoy, especially with a 3-year-old granddaughter."

Hosmer encourages anyone who might be interested in donation to visit the National Kidney Registry website to learn more.

"Even if it's not for me, it could be for someone else, which is great!" said Hosmer.

To learn more about the kidney donation process or Michele's personal journey with kidney disease, go to nkr.org.