Milan to host blended Commencement celebration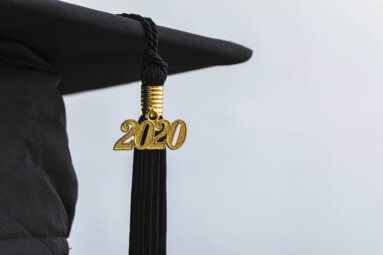 SUBMITTED PHOTO
The Milan Community School Corporation announced on May 12 their plan to host a blended Commencement celebration on Saturday, May 30. The plan includes a Class of 2020 caravan through Main Street and a virtual ceremony. "We believe it will be a unique celebration that will appropriately honor the Class of 2020," Superintendent Jane Rogers wrote in a letter to Milan families.

The letter acknowledges that continued concerns relating to COVID-19 and governmental restrictions have created uncertainty for schools. Supt. Rogers says that it was Milan's mission to "provide a graduation ceremony that is meaningful and memorable while maintaining a safe environment for everyone."

The May 30 date coincides with the originally planned date for the graduation ceremony. School administrators consulted with class officers and sponsors to make the decision. Ceremony planners note that this avoids any scheduling conflicts in the future, especially for seniors who already have plans regarding further education, employment, or military obligations.

The caravan scheduled for that day will be led by the Milan Volunteer Fire Department and will leave from the high school at approximately 11:00 a.m. It will travel through Main Street, similar to traditions for school Homecoming parades and victory celebrations.

"If you would like to honor the Class of 2020, this is your chance to participate," Supt. Rogers writes to the Milan community. Cars may be parked up and down the streets and participants are asked to honk their horns to honor graduates. Everyone is asked to adhere to social distancing guidelines.

The virtual portion of the program will include a professionally created video containing speeches, photos of graduates and senior memories, and other tributes. The video link will be available to families by June 5.

"Seniors, we are proud of you," says Supt. Rogers. The celebration is an opportunity for everyone to congratulate graduates, reflect on their success, and wish them the best as they embark on the next chapter of life. Although graduation will look different this year, it will certainly be unique for the Class of 2020.

Milan seniors and their families are receiving more detailed explanations and should be on the lookout for that information.