Milan wins three-way match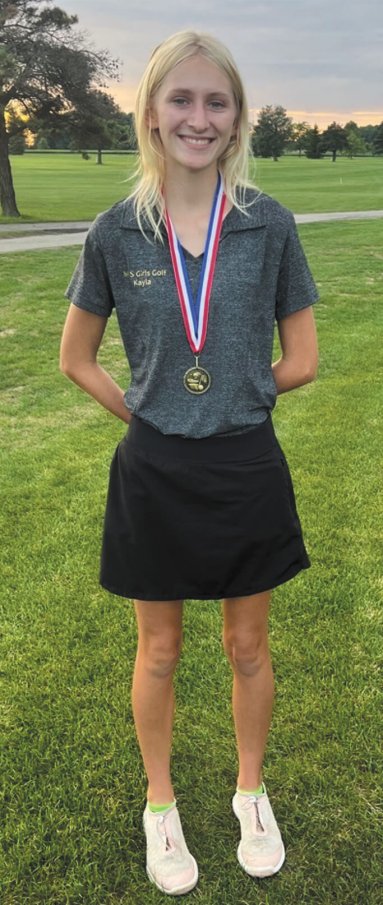 PHOTO COURTESY OF MILAN ATHLETICS
Milan girls golf was a winner on Monday night, defeating South Ripley and North Decatur in a three-way match played at North Branch Golf Course.
The course served as a tuneup for the upcoming Ripley County Girls Golf Championship next week. Milan won the nine-hole round on Monday with a team score of 217 while North Decatur was second at 223. South Ripley was unable to field a complete scoring team.
Milan's Kayla Walke led the way with a 48 and teammate Natalie Prather shot a 53. Lady Indian scoring was wrapped up by Chelsie Seaver's 57 and a 59 from Brielle Bentley. Grace Bedel carded a 60 in a non-scoring round.
South Ripley's Anna Block was third overall in the match, pacing the green and white with a 53. Emma McCarty followed with a 69 as did Emma Edwards whose 69 score was a season-best for her.
Milan was scheduled to play on Wednesday while South Ripley is slated for Friday afternoon at North Branch.