MMH reopens some suspended services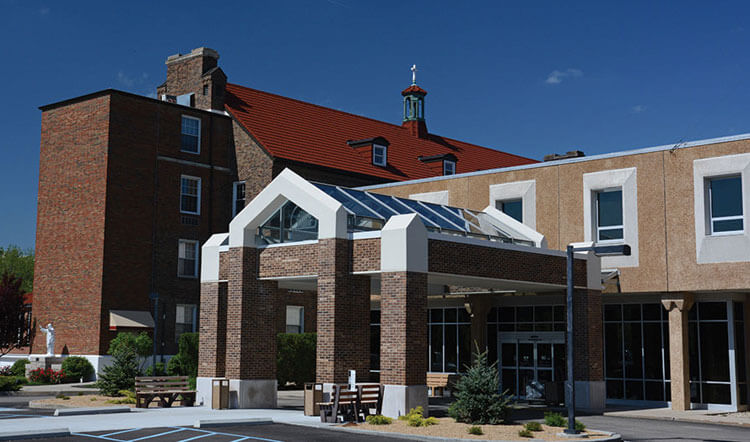 SUBMITTED PHOTO
As Governor Eric Holcomb began announcing partial openings in the state last week, Margaret Mary Health, Batesville announced they are reopening several of their temporarily suspended services. They are now resuming joint injections at their Outpatient Clinic, screening colonoscopies, mammograms and bone density scans and more. Outpatient elective surgeries are also underway.
Governor Holcomb signed an executive order last Friday, April 24, to allow health care providers and facilities to resume elective medical procedures provided they have sufficient quantities of personal protective equipment. Providers include hospitals, veterinarians, dentists and more.

"The temporary suspension of many of our procedures, including the screening colonoscopies and mammograms, was necessary as we prepared for a surge in potential COVID-19 patients, but was also concerning for the potential negative impact it can have on the overall health of our community," noted Surgeon Jon Geers, MD at MMH. He continued, "Early detection equals better prognosis which is why these preventative screenings are so very important. When patients ignore symptoms, this results in a later diagnosis and often a worse outcome. I can't emphasize enough the importance of coming in for scheduled screenings and appointments now that we're able to resume these."

Reports have been made of people who are afraid to go to the emergency rooms due to being afraid of "taking up time and space needed for COVID patients" or "fears of getting COVID". Officials at Margaret Mary Health assure the public that they are ready for the above services and more. They have an adequate supply of personal protective equipment (PPE), that people have heard so much about in the past month, and they announce it is safe for their staff as well as patients to be seen.

An Acute Care Extension Site was set up at the Batesville Primary School, for people who had COVID-19 symptoms. President and CEO of MMH Tim Putnam has announced that the last date that sight was open was last Friday, April 24. Now anyone with COVID-19 like symptoms will be scheduled at the Margaret Mary Orthopedic and Specialty Center located on State Route 129.

"I want to thank our community for following the stay-at-home order and social distancing guidelines. Your efforts have helped to flatten the curve to the point where we feel it is safe to begin reopening the services that many in our community need, and unfortunately have had to postpone since early March. We had a challenging period from the end of March through early April with an influx of high-acuity COVID-19 patients. During that time, we acquired necessary equipment, PPE and supplies, and developed a robust surge plan. Should another wave of this virus enter our community, we feel confident we are prepared to handle it.

"We will monitor patient volumes closely and continue to phase back in services as long as we continue to see a decreasing number of COVID-19 patients in our service area. If that shifts and begins to rise again, we will adjust accordingly."

The hospital will continue to take extra precautions during this pandemic to limit the potential exposure and spread of the virus by: masking all patients and team members; screening all patients and team members for illness as they enter any MMH facility; enforcing enhanced visitor restrictions to limit the number of individuals enter the facility; extensively cleaning exam rooms and equipment between each patient; routinely disinfecting common areas throughout the day; adjusting appointment schedules to limit patient-to-patient interaction; establishing COVID and Non-COVID care zones to prevent cross contamination; and providing social distancing visual cues in waiting rooms and registration areas. "We want to reassure the community the health, well-being and safety of every patient, visitor and team member is our highest priority," concluded Putnam.

If you are experiencing symptoms and need guidance on when to seek medical care you can call the MMH COVID-19 Hotline at 812-933-5556.