OA boys start season 2-0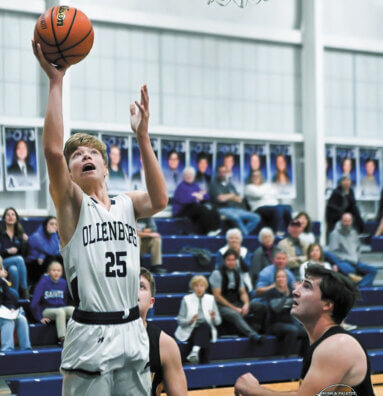 RICH FOWLER PHOTO
Oldenburg Academy boys basketball and new head coach Michael Higdon are off to a fast start after winning its first two games of the season.

After the Twister boys started with a 63-27 win on November 21 at home against Christian Academy of Madison, Oldenburg stayed inside the friendly confines of the Feldhaus on Tuesday, picking up a low-scoring 40-27 victory over Morristown in a battle of Class A teams.

Oldenburg got out to a quick start offensively and led 13-6 at the first stop over Morristown and the lead stayed at seven points entering halftime. The Twisters then used a 12-7 spurt in the third quarter to push the margin up to double-digits and that advantage stayed intact in the final eight minutes.

26 of the 40 points scored by Oldenburg came from two players. Jacob Hoff and Henry Wanstrath each scored 13 points in the victory. No other statistics from the game were provided by time of print.

Oldenburg (2-0) is at Edinburgh on Friday before a double-dip weekend starting seven days later on the road against Seton Catholic and North Decatur.