OA drops Milan girls soccer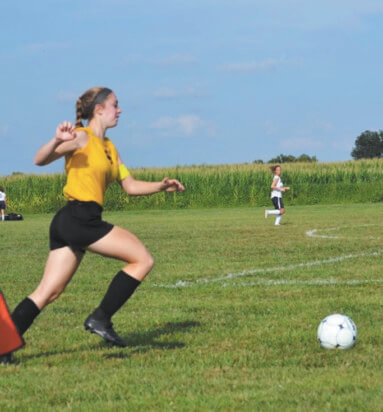 SUBMITTED PHOTO
Class A No. 13 Oldenburg Academy met up with sectional nemesis Milan on Tuesday and the Lady Twisters again squeaked out a win over the Lady Indians, this time winning 1-0 in a match on the road.

The contest was a rematch of last year's Class A sectional championship classic that saw Oldenburg pull out a victory after regulation, overtime and a shootout. It was also the first win of this season for the Lady Twisters and snapped Milan's two-match win streak.

Statistics for the match were not provided by time of print.

As for Milan, the black and gold headed into that match on Tuesday after a big 8-0 win over Southwestern (Hanover) on Monday in a duel between Ohio River Valley Conference foes.

Alyssa Phelps connected on back-to-back goals in the first half before Emma Rohrig and Kyleigh Bledsoe scored a goal apiece to give the Lady Indians a 4-0 halftime lead. Riley Clark scored a lone goal to open up the second half before Rohrig and Bledsoe each scored a second goal for the night. The final score came off the foot of Kailee Baker with 4:25 left in the match.

Milan (3-1-1) hosts Union County on Monday.