Osgood business to appear on HGTV show Good Bones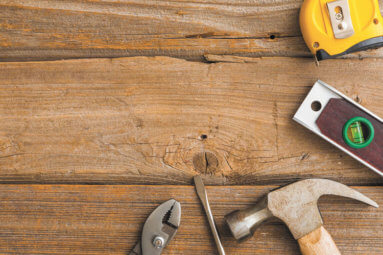 The father-son trio of Iron Timbers – Gary, Dustin, and Caleb Payne – will be making their television debut on the HGTV show Good Bones.

According to Dustin Payne, they began filming in early October and have taped three shows for season five. The have one more to tape for season five and one more for season six, for a total of five shows to date. They do not have the exact dates of their episodes yet, but season five premiers June 9 on the HGTV channel.

Not only will Iron Timbers make its debut, but there is a high chance that landmarks from the town of Osgood could appear on an episode as well. During one of their visits to Osgood, the film crew from HGTV went around the town to get shots of various places, including the brick street.

If you haven't seen the show Good Bones, it consists of the mother-daughter duo Karen E. Laine, a former lawyer, and Mina Stariak, a real estate agent and new mom, who buy run-down homes and transform them into urban remodels in their hometown of Indianapolis.

The relationship between Iron Timbers and the Good Bones duo, known as Two Chicks and A Hammer, began after Caleb saw them and believed their company's products would be a good fit for the show. He submitted a form online in the summer of 2019 outlining how Iron Timbers could bring value to the show. It wasn't long after that the designers reached out to him and a meeting was set. From an online submission, they are now included in a show that attracts more than 16.9 million total viewers.

While Iron Timbers cannot talk any specifics about the upcoming shows, including what products they supplied, Dustin did state that Laine and Stariak were at their shop a few times and they are very hands on. "They like to get their hands dirty," according to Dustin, who also stated they put them to work while they were there, including welding and working in the woodshop. He also stated that each episode they filmed, they were working on a different house.

When asked if he felt like a star, Dustin said he and his family are all down to earth, as were the Good Bones stars, and once they were through the initial setup and got used to the cameras being there, it was business as usual. He continued by saying their faith keeps them grounded, thanking God for everything they have. Dustin is very appreciative of the community support they have received for their business and for spreading the news about their upcoming shows. He emphasized how thankful the trio is for their families and wives, who are their biggest supporters.

They will continue to keep people informed through social media on the dates of their episodes once they know. Ripley Publishing will also stay up to date and keep the readers advised when these shows will air.