Pay/benefits for JCD bus drivers discussed at mtg.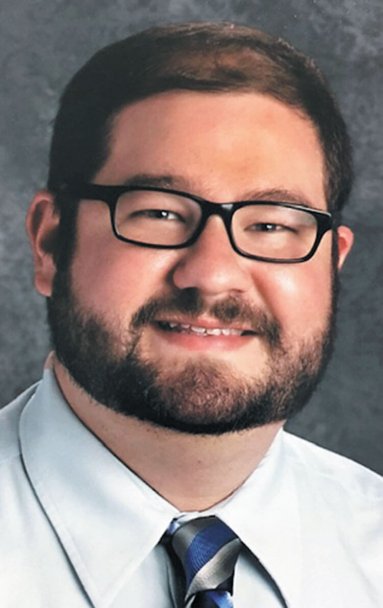 At the JCD board meeting held May 20, Ryan Middleton, JCD Corporation superintendent, along with Trina Huff, treasurer, presented bus drivers with a detailed spreadsheeet containing the pay and benefit analysis. Some of the bus drivers felt the figures on this spreadsheet did not match what they had been told from the various schools of similar size and makeup. Huff explained that administration had worked very hard on these figures and gave what they garnered from other schools of similar size and makeup. Huff assured the bus drivers that she and Middleton would be doing some precise followup. One of the bus drivers expressed her happiness to be driving a bus for JCD.
Under personnel changes, the following decisions were approved unanimously:
The resignation of Carrie McNew, high school art teacher, effective at the end of the 2018-2019 school year.
The resignation of Lisa Horn as eighth grade girls volleyball coach.
Summer coaching positions for: Boys Basketball Camp/Open Gym – Clint Bohman/Jason Volz: $1200.00; high school Summer Baseball – David Bradshaw: $800.00; Girl's Basketball Camp/Open Gym – Scott Smith: $1200.00; Girl's Volleyball Camp/Open Gym – Catherine Schmeltz: $600.00; permission given for Ryan Middleton to hire personnel for the start of the 2019-2020 school year.
Under financial concerns, the following agenda items were approved unanimously: payroll and other claims for May 2019; vendors for the upcoming 2019-2020 school year: Commercial Food (snacks), Velvet/Rich (ice cream), Piazza (produce), and Aunt Millie's (bakery).
The school will be raising lunch prices in each building by 10 cents. This increase is the result of the Paid Lunch Equity (PLE) tool completion required by the USDA. High school lunches will be $2.10 and Elementary lunches will be $1.85.
In other news, the following was approved unanimously:
Girl's basketball overnight trip to the Northwest Ohio; girl's basketball Camp June 28-30, 2019.
The Branding Manual as presented.
Ryan Middleton congratulated David Bradshaw on his 499th win. Middleton also congratulated the Archery Team for their success at Nationals. The Archery Team placed high enough to compete in the World Archery Competition in Nashville, TN during the last week of July. Area school superintendents met at Liberty Park on May 11, to honor JCD's female runners for Girls on the Run. Dean Bohman was praised for finishing first in the state for Skills USA in Diesel and qualifying for Nationals in Louisville, KY.
Middleton also presented the school board with a "thank you" from the Ripley County Basketball Hall of Fame. The supt. also thanked the teacher's union for their openness and willingness to be in discussion as committee members to hire new employees. "You are incredible people doing incredible things every day for our students. You are all highly appreciated." he noted about the staff.
A presentation from Haelynn Ervine, along with four other classmates and Mrs. Drockelman, gave the possibility of a new color guard club to come to JCD for the 2019-2020 school year. The school board liked the idea of "reviving" the JCD color guard.
  Those in attendance at this meeting were James Westerman, Jason Wagner, Jason Smith, Stephen Huntington, Ryan Middleton, and Trina Huff. The next regular meeting of the JCD School Board will be Monday, June 17, 2019 at 6:00 PM in the JCD Elementary School library.
New principal hired at Jac-Cen-Del Elementary
Trent Whaley has been named as the new principal at Jac-Cen-Del Elementary School. An 11-member committee comprised of parents, staff, board members, and administrators made their final selection after a two-week interviewing process. He will begin his tenure on July 1, 2019.
Whaley graduated from Owen Valley High School and continued his education at Franklin College where he earned his teaching degree.
He began his teaching career at Southwest Elementary in Greenwood. He taught second, third, and fifth grades. He relocated to Switzerland County where he taught at Switzerland County Elementary for five years also in second, third and fifth grades. Mr. Whaley recently completed his Masters in Education at Indiana State University with a concentration in school administration and supervision.
Mr. Whaley and his wife, Stephanie have two children. Connor is two and Caroline is seven months old. In his spare time, he enjoys reading, spending time with his family and anything history related.
"I am honored to serve as the next Jac-Cen-Del Elementary Principal and excited to meet the students, staff and families of the community," he noted.