Plan now for holiday fun at Milan park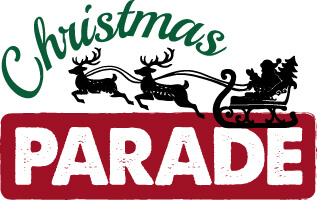 Everyone is getting ready for a fun-filled time at the Daren Baker Memorial Park for the Annual Milan Christmas Walk 2023 on Saturday, Nov. 25 from 5-8 p.m. This event has gotten overwhelming community support from local businesses and organizations that have sponsored and contributed to this event to make this a family tradition each year. Building on last year's fun event the goal this year was to be bigger and better with several new features along with new lighting and decorations. The Christmas walk committee feels they have achieved that goal.
Not only will Santa be there for the parade and the walk but he is also bringing his reindeer. The event will start with the parade line up at 5:00 p.m. and parade starting at 5:45 p.m. The Milan Volunteer Fire Dept. will be leading the parade with Santa. The lighted Christmas parade will go through the park and continue through the town of Milan this year. Anyone interested in participating in the parade can visit the Facebook page and send in the registration form to the Milan Annual Christmas Walk.
After the parade everyone will be asked to join at the park for the Annual Tree Lighting and Prayer at 6:15 p.m. It will be a joyous time for everyone to attend. Live entertainment will start at 5:00 p.m. on stage. The Community Connection tent will be filled with churches, service organizations, local businesses, and Milan Community Schools will provide free treats and giveaways to the attendees. The Milan Food Pantry will have a donation area and are asking to bring a non-perishable, non-expired food item for the pantry. This will earn attendees a ticket to enter to win several giveaways-Poinsettias (from The Farm @ Krueger Maddox), Zoo tickets, gift cards, etc. School age students will receive a "Golden Ticket" to receive a chance to enter to win a bicycle. Prizes will be given away at 7:30 p.m.
The Reservation Restaurant will have its famous bean soup and cornbread. Wayne's Meats will be serving their pulled pork sliders. Local food trucks Rolling Roosters, Delishious Creations and DonutNV will be returning a portion of the proceeds to the Christmas Walk that evening, along with more vendors to come. There will be something for everyone to enjoy, with the Holiday Marketplace having over 20 vendors selling items to seeing Santa in Santa Land for pictures and gifts from the Osgood and Milan Public Library.
There will plenty of parking and help this year with Dameron Tractor/Wagon shuttle from the Milan School parking lot to the event. Come and enjoy the fun-filled experience and bring all your family and friends!