Plans for new polling places goes forward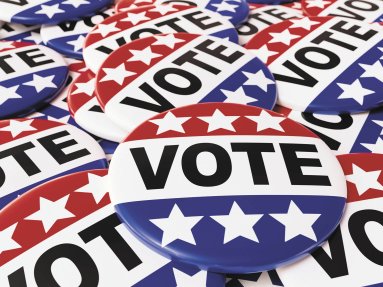 What is a vote center? The answer is simple: a place where you can cast a ballot. Ripley County has two voting centers right now, one is at the polling place where you have voted for years, and the other at the courthouse where you can gain early voting at the Annex in Versailles on the second floor.
A Committee has been working to expand the number of places where registered voters will be able to cast their ballots in 2024. This group has met several times, conducted a survey, and finally voted on how to proceed.
Recently a unanimous vote from the committee was heard after they studied surveys that were sent in from Ripley County residents.
Some comments from the surveys were, "I think voting centers are the way to go for Ripley County, it makes things a lot easier for the voting population." Another one thanked the committee for providing voter input into the voting centers, saying, "It's nice to hear you care about our opinion."
The opinions of the voters are critical to the process. Ripley County Clerk Liz Baumgartner says this idea has been bantered around for a while, and she is simply exploring something that could make it more convenient for Ripley County residents when voting. She has consulted with Democrats and Republicans, younger voters, and older voters, trying to get ideas, opinions across a wide spectrum.
The group is still working out the details as to how many will be set up and where. Commissioner Mark Horstman said he would rather they have more and then pare down if needed. They will have more staff to serve at the sites, which should speed up the process.
Some had fears that the new system would allow fraud. However, Baumgartner explained it is done exactly as the ballots are now, with no chance of anything happening to the ballot you cast.
All the replies were anonymous. One wrote, "There are a lot of people who don't know what precinct to go to or get turned away because they are in the wrong place, and they get upset. This would eliminate that issue and keep citizens from getting upset with election staff. I think it would also help with voter turnout as people could stop anywhere rather than not vote at all."
There are more than 60 counties in Indiana who have voting centers out of the 92 counties where they seem to be working without a hitch. Baumgartner and her team have looked at these systems and know the benefits the voters would reap from such voting centers.
Baumgartner stressed that all the early voting times will be in place as before, along with two Saturdays before Election Day. The conveniences of absentee voting and the voting board will continue as usual. You will still need ID to vote and be registered.
One of the survey comments summed it up, "It's a duty. Sacrifice a little to get to the polls." Baumgartner isn't wanting people to have to make additional sacrifices, but, rather to enhance the voting experience, making it easier.
Watch for more information about the additional voting centers as the process moves along this fall before voting next spring.