Police make arrest after 2 vehicles are stolen and crashed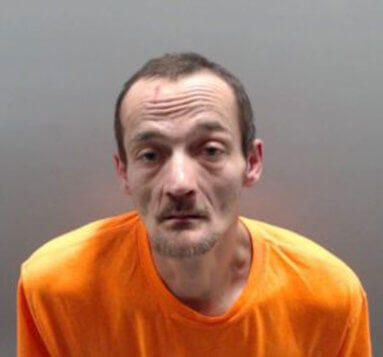 SUBMITTED PHOTO
According to information from the Ripley County Sheriff's Department, a crash in Jennings County led to the arrest of a man who had allegedly stolen a vehicle from the rural Osgood area earlier that same day, Tuesday, January 21.

Deputy A.J. Smith responded with others to the area of CR 750 N and CR 100 West to the report of a man breaking into a residence demanding the keys to a vehicle parked outside. A Silver 2015 Ford F-250 was reported to have been stolen.

Around 6:30 a.m. Jennings County Police advised they had possibly located the stolen vehicle from Ripley County when it crashed in Nebraska. Weldon Chase Wiley III, 44, of Westport, had crashed the vehicle and fled on foot. While Jennings Co. police were investigating the first crash, Wiley came flying down the road in another stolen vehicle, crossed the centerline and nearly took out a deputy. A short pursuit ensued before Wiley was taken into custody. He was arrested by Sgt. Allen Ritchie and his K9 partner Vampir.

Wiley was charged with Auto Theft, Criminal Recklessness, Resisting by Fleeing, Residential Entry, OWI and Leaving the Scene.