Post 173 shooters honored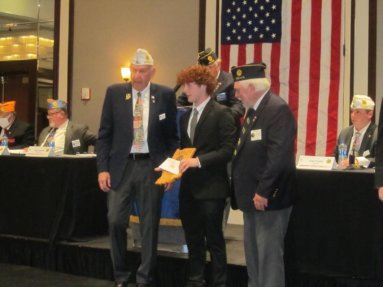 The Versailles American Legion Post #173 junior shooting team saw four members of its crew honored just a couple weeks ago at the Indiana American Legion Spring Conference on April 17.
The honors follow a successful slate of action for the junior shooters in a pair of American Legion tournaments at the national and state levels. South Ripley senior Richie Block received recognition at the conference for being named Indiana's top shooter in the American Legion National Postal Tournament while classmate and teammate Trenton Franklin was honored for being the top shooter in the American Legion State Tournament. 
Post #173 head coaches Jerry Hewitt and Steve Scoggins were also among award recipients. The duo was recognized for superior coaching inside the junior shooting program and for leading the team to outstanding marks in both sportsmanship and competition. 
The team is one of 20 qualifiers for the upcoming 2021 National Three Position Air Rifle Championship after qualifying through the CMP Virtual Championship. Registration for the national tournament begins on May 12.