Put me in, Coach!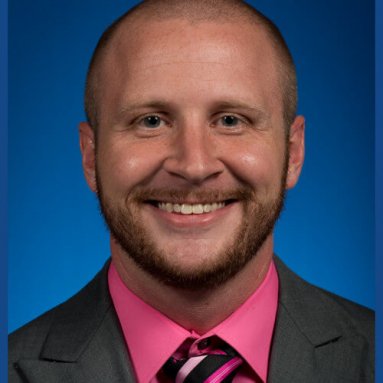 Some Personal News

Let me say right off the bat … I'm not leaving the newspaper and I will still be writing the sports page and my column. However, I'm giving you a fair warning now that my new day job is going to require a lot of my attention.

This past week I accepted an offer that will have me going every which way and challenging me like none other as I will officially be entering the world of teaching. As I pursue a license inside the Transition to Teaching program, I have taken a job as a 4th grade writing teacher at Switzerland County Elementary School and have resigned from my aide position and coaching jobs through the South Ripley Community School Corporation. As stated on social media, as a student, employee and coach at SR, I have given 21 years of my life to the corporation and wholeheartedly thank them for the lessons learned that will no doubt lead me in this new journey. Even more so, I am thankful for the students and players I have had the chance to teach and coach. They have left me with countless memories as a Raider and I hope to have new memories with students and players that will now come my way at Switzerland County.

All I ask from you all is to stay patient with me. As I make a tremendous transition, it is my intent to continue to keep quality sports coverage a go inside this newspaper and still be pairing a day job with keeping you all informed of all the latest sports news, which includes the fall sports season starting up in just a couple of weeks. However, 60 fourth graders are counting on a brand new teacher and their education and my ability as a teacher will take precedence.

Interesting Question Posed

While it is nearly impossible to get a paper copy of the Indianapolis Star anywhere in this area anymore, I was able to read an online article that asked some different sports writers about the best high school athlete that they have ever covered in person. They did not ask me … jerks.

That won't stop me though from answering the question. In regards to basketball, former Mr. Basketball, New Albany star and IU star Romeo Langford is at the top of my list. I had the chance to cover him while doing TV his senior season and was blown away by his ability. On the baseball diamond, former Mr. Baseball and Terre Haute North graduate T.J. Collett is right up there alongside Greensburg's Alex Meyer who is still the best pitcher I have encountered at the high school level. When it comes to football, Iyon Bass of Jennings County, who was a tremendous running back a few years ago, is still my favorite and a kicker from Indianapolis Roncalli is up there too. Of course his name escapes me but he went on to play collegiately and I saw him in high school kick a 51-yard field goal.

Basketball is the big sport for me and the one I have been exposed to the most talent. Now if we were talking college athletes it would be a different story as I have seen a lot of Division I talent and some pretty big schools compete. Perhaps that is for a column on a different day.

Some Familiarity is Back

Last summer the high school sports scene was a series of phases as COVID-19 had everything slowly rolling out in order for a safe return to athletic contests around the state. While some common summer things were excluded last year, it has been nice this summer to see those things return.

One of those is summer camps as multiple sports at our schools have been able to host youth camps, skills clinics and have other groups come in to hold workshops and camps for the middle school and high school programs. Whether it has been cheerleading volleyball, football or even some spring sports like baseball and softball, everybody has been able to get out without restriction this summer and amp up their game. For fall sports, this is huge considering how the offseason in its final couple of months should be about building team chemistry and getting fundamentals locked down.

The other big thing is the return of all-sports passes. While perhaps not a perk for the student-athlete, it is a perk for fans who were forced to pay admission at every event last year. I have not seen info from all of our coverage area schools quite yet but know that Batesville has put all-sports passes back out on the market. My guess is that other schools will follow suit as attendance is back at 100 percent capacity. Not to mention, all-sports passes mean money coming back into the schools and athletic programs.

This Month in History

1981 marked the final Major League Baseball season for pitcher Dyar Miller, a Ripley County born player who arrived in Batesville and was a graduate of New Point High School.

Miller was born in Batesville in 1946 and from New Point made his way to Utah State University and then to professional baseball. At 29-years-old he made his major league debut as a relief pitcher with the Baltimore Orioles in 1975 and then onto the California Angels in 1977 where he spent three seasons. His final three years were split between time with the Toronto Blue Jays and the New York Mets, the latter being where he spent his final year in 1981. By July of that year, Miller's career was fading but he was productive in the 38 innings he pitched, having an earned run average of 3.29 and 1-0 win-loss record out of the bullpen.

The Mets would miss the playoffs that year with a sub .500 record but Miller's career would finish with some impressive career stats. All in relief appearances, Miller compiled a win-loss record of 23-17 with an ERA of 3.23. He pitched 465 innings with 235 strikeouts lifetime.