Put me in, coach!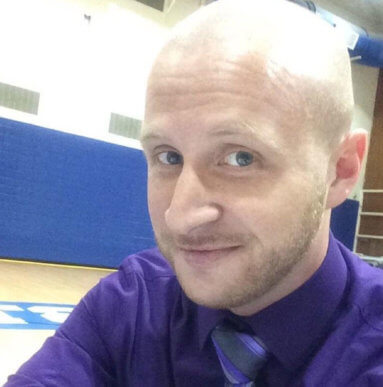 By Rob Lafary
Staff Writer
Milan Grad on Netflix 
My knowledge in regards to roller derby grazes minimal at best, but I hope to learn more tomorrow when I watch Milan graduate Jenna Johnson in action. Johnson, who graduated in 2004, will be featured on Netflix's brand new documentary series Home Game beginning Friday as part of an episode highlighting the Texas Roller Derby, a women's league that was founded 19 years ago in the city of Austin. 
Johnson discovered her passion for skating and roller derby when she moved to Texas back in 2010 and made her debut in the Texas Roller Derby in 2013, playing for the TXRD Cherry Bombs, one of the league's powerhouse teams. The Cherry Bombs have won three league titles since – 2013, 2016 and 2017- and Johnson served as co-captain of the 2016 squad and was the team's captain on the 2017 title team. Jenna was one of the driving forces early in the 2020 season as the Cherry Bombs were undefeated before COVID-19 shut the rest of the year down.
Home Game highlights lesser-known sports from around the world and the athletes that play them. The Texas Roller Derby is no exception, promoting a physical and competitive brand that often times leads to fighting during competition. Johnson certainly stakes some claim as one of the more unique athletes who have once called Ripley County home.
More Summer Meetings Scheduled
Jac-Cen-Del High School cheer tryouts have been announced and are scheduled for Saturday, August 8, beginning at 9:00 a.m. in the high school multipurpose room. Applications are available beginning August 5 in the athletic office or can be received by email prior to that date. Any questions can be directed to Nicole Drockelman at ndrockelman@jcdapps.com.
South Ripley has also announced additional call-out meetings for next week in addition to the ones listed in Tuesday's Osgood Journal. Baseball and softball player/parent meetings will be at the high school baseball field on Wednesday, July 1, at 5:30 and girls basketball will hold a player/parent meeting at 6:00 in the high school gym. Thursday, July 2, girls soccer will hold its meeting at the soccer bleachers at 5:00 and boys basketball follows at 5:30 in the high school gym. These meetings are for grades 9-12.
I Was Kind of Wrong
Last Thursday I wrote about the Ripley County single game scoring record for boys basketball and that 1961 Cross Plains graduate Jim Meyer held that record with 58 points. Jim did score 58 points and that is indeed the scoring record, but it turns out that someone else scored 58 points too seven years prior.
Go back to February 17, 1954, with the Holton Warhorses going on the road and dropping the Guilford Quakers 100-54. Leading the way that night was senior Ethan Jackson, scoring 58 points on 23 field goals and 12 free throws to claim the county scoring record in the final week of the regular season. Meyer tied the mark with 25 field goals and eight free throws in a 1961 game against Dupont at Tyson Auditorium as reported by Tiny Hunt in the following week's Osgood Journal. Meyer may have to share with Jackson in the county but Jim does hold solo the record for most points scored in a game played at Tyson.
As for Jackson, he graduated from Holton in 1954 and went on to play one season for Baylor University during the 1956-57 year where he played in 22 games and contributed off the bench for the Bears. He is an inductee of the Ripley County Basketball Hall of Fame and is one of nine Holton Warhorses in the hall. A big thank you goes out to Larry Hopkins for filling me in on Mr. Jackson this week!
This Month in History
40 years ago this month was the inaugural Ohio Rod Spring Softball Invitational with St. Leon defeating Monogram Industries of Versailles 4-2. Other teams participating were a group from New Marion, Danbury Furniture of Versailles and Madison Mite Federal. This would evolve into one of many tournaments and adult softball leagues that the Ohio Rod softball field hosted for many years and occasionally does still to this day.
Speaking of adult softball leagues, Ohio Rod and Austin-Hardy were tied for first place in the league standings at 5-1 in June of 1980 while Olean was 4-2. Hanging Tree and Elrod were tied for third at 3-3 while Milan Agriculture and the Irish Bowl were each 2-4. Green and Davies sat at 0-6.