Put me in, coach!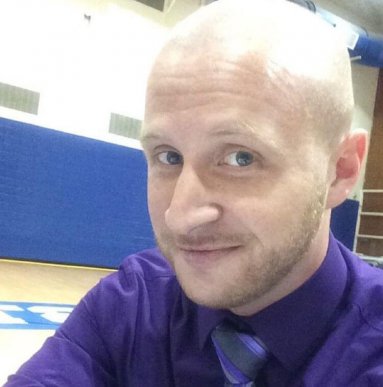 By Rob Lafary
Staff Writer
Coaching Vacancies
Most coaching positions for the 2020-21 school year have already been filled or remain the same from a year ago, but three local schools still have openings as of this week.
Jac-Cen-Del has four positions open including seventh and eighth grade boys basketball and junior high cross country. The Eagles are also looking for a high school archery coach. Applications can be picked up at the Jac-Cen-Del Central Office or downloaded online at jaccendel.k12.in.us and any applications mailed in should be directed to Brian Fehribach at the high school.
Oldenburg Academy is on the hunt for a head coach to lead both the boys and girls cross country programs this fall. Any interested candidate should submit a cover letter, resume and three references to Oldenburg athletic director Patrick Kolks at pkolks@oldenburgacademy.org or mailed to Mr. Kolks at the high school.
South Ripley has not officially announced any coaching openings this summer but there has been word on social media that the junior high cross country position and the junior high cheerleading position are both needing to be filled. Word should come out on those spots before the end of the summer.
YouTube and Local Teams
Just about every major sports network on television has spent the last three months airing classic games at both the professional and collegiate levels to make up for what COVID-19 has wiped out; but if you're looking to get a fix of high school sports, I highly recommend getting online and checking out YouTube.
The Indiana High School Athletic Association has an extensive library of games and matches both girls and boys from the regular season and various state tournaments in most sports. I've seen anything from the 1940's up through last season, and I have managed to find three county schools featured in the library. The channel features Milan's 1954 state semifinal against Terre Haute Gerstmeyer and the '54 state title game against Muncie Central are featured alongside the Indians' 1953 encounter with South Bend Central in the state semifinals. Batesville is also featured, with the IHSAA posting the Bulldogs' 2001 appearance in the Class 2A boys basketball state championship game against Fort Wayne Harding.
As for Jac-Cen-Del, I'm still trying to track down its 2016 girls basketball state title win versus Argos but you can find the 1978 Lady Eagles play in the state championship game against Warsaw and the 2009 Class A boys basketball state title victory with Jac-Cen-Del defeating Triton. The Eagles, alongside South Ripley, can also be found on a YouTube channel created by Mark Mellang, who was once affiliated with a cable TV group out of Rising Sun. The channel features the Eagle boys against Rising Sun during the 1991-92 and 1992-93 campaigns and South Ripley's boys basketball program during the 1991-92 season against the Shiners.
Ripley County Publishing Sports on Twitter
For all up-to-date information and latest news from our sports department, get on Twitter and follow @ripleysportsde1 or search Ripley Publishing Sports Desk. We will do our best daily to promote our local student athletes and county sports programs to the best of our ability. I also encourage our readers to please feel free to reach out to me at anytime with any news regarding our county athletes and teams of any age. I can never guarantee you a date of recognition or publication, but I can guarantee you that their work will not go unnoticed. You can send me a direct message on our Twitter page or email me at publication@ripleynews.com.
This Month in History
June of 1950 saw Haney Field in Milan get a major makeover. W.J. Haney, the owner of the field, purchased a new screen, concrete block bleachers, new dugouts and a concession stand for the park, laying claim at that time as one of premiere ballfields in the southern half of the state. It was also announced that the field would be playing host to a Major League Baseball tryout camp two months later in August.
The weekend slate of baseball games set to play at Haney Field in June was a Sunday doubleheader as Milan hosted Lawrenceburg and Pierceville took on Moores Hill. Dillsboro was scheduled to play at Osgood that same Sunday.