Put me in, coach!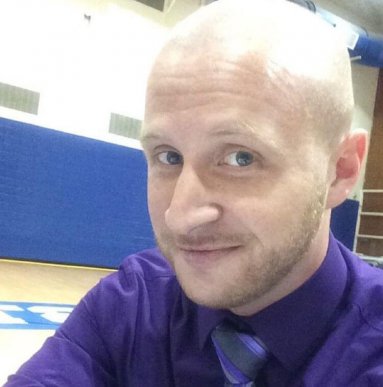 By Rob Lafary
Staff Writer
Black Named All-American Scholar
Mackenzie Black, a 2017 South Ripley graduate and golfer at Franklin College, was named an All-American Scholar by the Women's Golf Coaches Association this week.
Black will be a senior this upcoming year at Franklin and is one of 1,401 student-athletes throughout the NCAA and NAIA ranks to receive the honor this year. For Black, this is her third consecutive year as an All-American Scholar, making her just the second student-athlete the Grizzlies have had in school history to receive the award three times.
Mackenzie is the daughter of Karen and Greg Huntington of Versailles and Tony Black of Madison. She is one of three women's golfers at Franklin with local ties. Also featured on the roster are Oldenburg Academy graduate Kitley Kern and Shawe Memorial graduate Megg Hensler.
Milan Sports are Back Next Week
Several of Milan's athletic teams have announced on social media a return to their respective playing surfaces next week when Phase One of the IHSAA's Return-to-Play plan kicks off on Monday.
Milan's girls soccer team will have conditioning starting on Monday from 5:30-7:30 p.m. while both boys and girls tennis alongside volleyball will return on Tuesday. Volleyball will go from 9:00 a.m. to noon on Tuesday and Thursday and both tennis teams will practice from 6:00-8:00 p.m. Football will meet on the gridiron on Monday from 5:00-7:00 p.m. with a parent meeting to follow from 7:00-7:30 at the football bleachers. Girls basketball will also get going next week and start on Wednesday morning from 8:00-9:30.
Phase One of the IHSAA plan limits student-athletes to 15 hours per week for practices, and workouts at the school and all activity will be non-contact. Locker rooms will be off limits and all of the local student-athletes coming back next week are urged to bring their own drinks and towels with them as well as being already dressed in their gear when they come to the school. Phase One ends on July 19.
Big Votes Coming for IHSAA
8-on-8 high school football and seeding the state volleyball tournament are on the docket in August during the Indiana High School Athletic Association's executive meeting scheduled for the 25th.
The Indiana Football Coaches Association made three separate proposals for 8-on-8 football to become an official IHSAA sport at the June meeting, allowing options for the sport to kick off as early as 2021 and as late as 2023. 8-on-8 is geared towards non-football schools and declining football programs in the 11-on-11 ranks. 8-on-8 would be split into two divisions. Division 1 would be for all schools with an enrollment of 300 students or less with Division 2 being set up for schools bigger than 300 students.
Any school that currently participates in high school football but would want to move down to the 8-on-8 sport, would have to submit a complete application to the IHSAA in order to transition down. This would include evidence of declining enrollment, declining roster numbers, and the state of the program's feeder and youth systems, among other items. Eight-man football would have its own state tournament but the move would force the IHSAA to again shuffle and reclassify the 11-man teams in all six classes. I certainly can get behind 8-on-8 football but feel like this is one proposal that will be tough to get through. A lot of little things will need to be mapped out and specifics could be crucial to the sport's pending launch.
The vote that could eventually have an impact on most high school sports in the state is the one being proposed by the Indiana High School Volleyball Coaches Association. The group is asking that the top two teams in each sectional and regional field-based on win-loss record-be seeded and placed on opposite sides of the bracket with the rest of the field being set by the traditional blind draw. With seeds one and two on opposite sides, this proposal sets up the potential for the top two teams in each field of the sectional and regional to meet in a championship match.
Several took to our Ripley Publishing Sports Desk account on Twitter and voiced their support for seeding the volleyball tournament but also stated their support for seeding all high school state tournaments. One of the big gripes by fans in recent years has been the blind draw creating too many early round matchups between the stronger teams in the field while heavy underdogs have grouped together on the opposite side, creating some lopsided championship games and matches. Seeding certainly makes a strong case and I am all in favor of it having a place in high school sports. This also could lead to a spike in tournament revenue for the schools and some extra incentive for teams to perform well in the regular season. But you know someone will say, "Why can't we just go back to how we used to do it!"
This Month in History
We head to the Osgood Fairgrounds for their 1950 Fourth Of July pro wrestling extravaganza sponsored by the Ripley County Agricultural Association.
Several matches were scheduled for the show but the main event was to be a big one. Jack Kennedy, who was fresh off of fights against NWA World Heavyweight champion Lou Thesz, was set to wrestle Sandor Kovacs, who went on to great fame in Canada and wrestled legends such as Killer Kowalski and Nick Bockwinkel. The July 6, 1950 edition of the Versailles Republican reports Kovacs won the match in a "clean tussle" and that the event was the biggest crowd the fairgrounds had ever hosted as hundreds were in attendance. In addition to refreshments at the matches, entertainment was provided by the Milan High School Band.