Put me in, coach!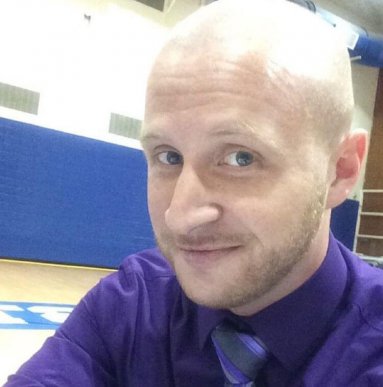 By Rob Lafary
Staff Writer
Day Resigns as JCD Boys Coach
Just when it seemed like Southeastern Indiana had filled its numerous vacancies for boys varsity basketball coaches, another opened up this week when Jack Day announced his resignation as boys basketball coach at Jac-Cen-Del after just one season.
The Eagles finished last season 13-12 with Day at the helm of what was considered still a rather young team. Jac-Cen-Del was 8-9 midway through February including a three-game losing streak during the month. Day's group snapped the skid and responded with a four game win streak, finishing the year out with a 5-3 mark and an appearance in the Class A Sectional 60 semifinals before bowing out of the tournament to Oldenburg Academy. The Eagles also finished third in the Ohio River Valley Conference at 4-2.
"We appreciate Coach Day's time and efforts for the entire program," Jac-Cen-Del athletic director Brian Fehribach said. "He coached at multiple levels and brought a great deal of enthusiasm to his teams."
I have always enjoyed chatting with Jack about basketball and coaching the last few years and enjoyed watching his teams play. He is a great guy and I wish him nothing but the best as he pursues time with his family and his business. With several key players returning for the Eagles next season, it will be interesting to see how the search for a new head coach plays out.
Fall Sports Announce Tourney Sites
The Indiana High School Athletic Association has announced state tournament sites for all 2020 fall sports seasons.
Among single class sports, all Ripley County schools will travel to South Dearborn for the boys and girls cross country sectional and girls golf teams will swing away at the Greensburg County Club for their 2020 sectional. Batesville, Milan and Oldenburg Academy will also go to South Dearborn for the boys tennis sectional.
In girls soccer, Batesville hosts Class 2A Sectional 27 while South Ripley, Milan, and Oldenburg make the trip to Rising Sun for Class A Sectional 45. Boys soccer sees Batesville go to Lawrenceburg for Class 2A Sectional 28 and South Ripley and Milan head to Jac-Cen-Del to compete with the Eagles in Class A Sectional 45. Oldenburg will compete in Class A Sectional 44 hosted by Southwestern (Shelby).
Our area teams vie in three classes for volleyball sectional championships. Jac-Cen-Del and Oldenburg journey to Seymour for Class A Sectional 62 at Trinity Lutheran, South Ripley and Milan go to Westport for Class 2A Sectional 45 at South Decatur and Batesville is on the road for Class 3A Sectional 29 at Lawrenceburg.
Welcome Back, High School Sports!
We want to welcome back all of our student-athletes who are returning to their respective schools this week in preparation for the 2020-21 sports season. We hope your return is a safe one and continue to cross our fingers that fall sports will be a go in August. Your efforts will not go unnoticed and we look forward to keeping tabs on all of our local teams in the process.
Today marks four months to the day since the last high school athletic event in Indiana. Locally, four schools competed on Saturday, March 7. Batesville, Milan, and South Ripley boys and girls competed in the East Central Indoor Track and Field Invitational, and the Oldenburg boys basketball team defeated Morristown that night 54-46 to claim its first Class A Sectional 60 title since 2014. Also in action that day was the Versailles American Legion Post #173 Junior Shooting Team, who was competing in the Indiana Rifle and Pistol Association state championship match. The junior shooting team captured its second-straight state championship at the match and set a new state scoring record with a 2,225. Trenton Franklin led all shooters at the conclusion of the match.
This Month in History
Speaking of South Ripley track and field competing, coaches Jim and Karen Cole were among a select group of Raider competitors that were set to compete in the White River State Park Games state track and field meet in 1990. The other two rounding out the group were Pam Elliott and Joe Baugh.
In the regional qualifier at Columbus North, Jim won the 400 meter and 1500 meter events in his age division at the event while Karen (Armbrecht) competed in the long jump and finished second in the 400 meter dash. Elliott, who was just coming off an appearance in the IHSAA state track and field meet, was first in her age division in the 800 meter run and was second overall in the event and Baugh qualified for the state meet with a first place win in the pole vault. The Raiders were coached by Sam Durham.
Jim and Karen went on to both run cross country at Northern Kentucky University and have done an exceptional job throughout the years as cross country and track and field coaches at South Ripley. Their daughter, Megan Cole, had an outstanding high school career as a Raider in both sports and she'll be a topic in this column at a later date. Megan has followed in her parents' footsteps and enjoyed a very successful freshman campaign this past season for NKU cross country and track and field.