Put me in, Coach!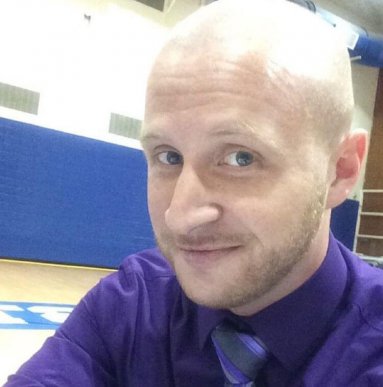 Rob Lafary, Staff Writer
Twister Lauf is a Go
Oldenburg Academy athletic director Patrick Kolks has announced that the 2020 Twister Lauf 5K Run/Walk is still scheduled for Saturday, July 18. The event is typically scheduled to coincide with Oldenburg's annual Freudenfest event but with the festival being put on the shelf this summer there were question marks as to if the Lauf would go on as planned.

The run/walk proceeds all benefit the Oldenburg athletic department and welcomes groups of all ages. Pre-Registration will go on through July 12 and the cost is $20. All other registration fees will be $25 after the 12th but day of registration cost is $30. The event begins at Oldenburg Park on Pearl Street and the race starts at 9:00 a.m.

Registration can be found on stuartroadracing.com.

A Change I'd Like to See
The Ohio River Valley Conference for many years now has stuck with a very generic process for choosing its end-of-the-season awards for each respective sport. For each sport, an all-conference team is named and one student-athlete is selected as a Mental Attitude Award winner. Coach of the Year is automatically given to the coach whose team wins the ORVC championship.

I've had this conversation with several local sports fans and coaches alike and each time I've said that changes need to be made. In my mind, the two biggest should be adding an ORVC Player of the Year and making the Coach of the Year award a vote among the conference schools. Player of the Year at one time was a thing but has since been eliminated. Once an all-conference team has been picked, it seems pretty simple to me for coaches and athletic administration to look at the statistics of those athletes and from there vote on an MVP.

When it comes to Coach of the Year, it's a no-brainer that obviously the coach who leads his team to a conference title should be in contention for such an award but perhaps another coach has led his or her program to significant improvement from seasons past. What if a soccer program or a softball team failed to win the ORVC but they finish .500 or better in the conference for the first time in six years? Isn't that saying a lot, especially for a coach who has made it a goal in their program to achieve such a feat? That kind of work and stories like that deserve to have a chance to stand alone and be voted on just as much as a coach that was expected to lead their team to an ORVC crown and did exactly that. Awarding it automatically has shaded the works of many others in all ORVC sports.
As the 2020 season approaches, I think it is safe to say that no changes will be made, especially given all of the other chaos ensuing in today's sports world, but I would like to see the questions raised sooner rather than later.

Remember Legion Baseball?
I think ask any former baseball player in the area up through the early 2000's about what they did in the summer and just about all of them will answer that they spent some blazing hot days In June and July donning an American Legion baseball uniform. Since then though, Legion ball has really fizzled out in this area and has succumbed to the AAU and travel ball circuits.

Unfortunately, what has been forgotten because of that is the success this area enjoyed in legion ball through seven decades. Indiana American Legion baseball was established in 1926 but our area started getting recognition in 1947 when Aurora Post #231 became the first team from around here to qualify for the regional round of the state's legion tournament. What followed was a surge that saw every area team make noise in tournament. Madison Post #9 made back-to-back appearances in the state finals of the American Legion tournament including a runner-up finish in 1949. Batesville Post #271 became the first Ripley County team to advance to the regional round in 1950 and advanced to the state finals in 1953.

Madison became a household name in Indiana and proved to be a hot bed for legion baseball. Post #9 has hosted the tournament at all levels and has won 40 sectional championships and 16 regionals including a string of nine-straight state finals appearances from 1995-2003. Madison won the Indiana American Legion state title in 2000 and advanced to the Great Lakes regional. Aurora has won 19 sectionals and two regionals, with the latter -1985- resulting in a group made up entirely of South Dearborn players that shocked many by winning the state championship that summer. St. Leon Post #464 has made two trips to the state finals and has won 22 sectionals and two regionals. Batesville appeared in the state finals in 1994 and 1999 after 1953 and has won 19 sectionals and three regionals.
Lawrenceburg Post #239 appeared in the state finals from 1959-1963 and has eight sectionals and six regionals to its credit. Vevay Post #185 took sectional crowns in 1974, 1999 and 2003. Moores Hill Post #209 won the sectional in 1972, Versailles Post #173 won the 1987 sectional and Milan Post #235 won its lone sectional and regional championships in 1993 en route to the American Legion state finals in Indianapolis.

After a brief hiatus, Madison Post #9 re-emerged in 2019 but was the only local Legion with a team.

This Month in History
South Ripley and Jac-Cen-Del sent junior high and high school cheerleaders to Vincennes University for the National Cheerleaders Association's annual cheer champ in 1970.

South Ripley cheerleaders that went to the camp were Pam Sporleader, Resa Williams, Teresa Linkmeyer, and Mary Myers. Jac-Cen-Del was represented by Karen Comer, Barbara Busch, Cindy Young, and Gay Kempel.