Put me in, coach!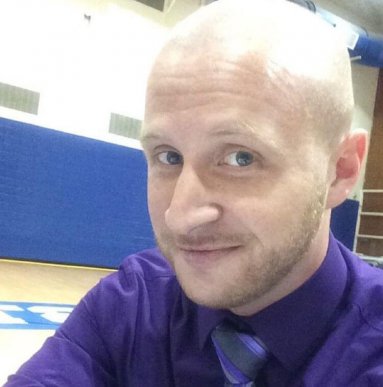 Rob Lafary, Staff Writer

Will Fall Sports be Shut Down?
The big headline in the sports world last week was several college conferences of all NCAA divisions making changes to their schedules. Many conferences are eliminating games against non-conference opponents in an attempt to stay in somewhat of a regional geographic to combat any potential COVID-19 threats. Even smaller schools like Hanover College and Franklin College, who compete in the NCAA Division III ranks, have seen most of their fall schedules get pushed back to Labor Day weekend at the earliest and are on the brink of scheduling just Heartland Collegiate Athletic Conference opponents for the remainder of 2020.

At the high school level, Illinois has already put on hold all contact sports for the fall season and has put major restrictions on any competitions that do take place including limiting attendance to 50 which includes coaches and players. Here in Indiana, a couple of Indianapolis area schools have had players test positive for COVID-19 and have suspended practices and workouts for the remainder of the month. The news couldn't have come at a worse time as this week is the final week of phase one of the IHSAA's return to play plan. IHSAA Commissioner Paul Neidig says he is still confident that fall sports will be a go but it will be interesting to see if changes are made to the return plan for the rest of July.
I think I speak for all of us local sports enthusiasts when I say that if sports continue to be a no-go we may all jump off the proverbial deep end!

Youth Sports Still Preparing
As our hope for sports continues, I am glad to see that some local youth organizations are still getting ready for the upcoming fall.

Batesville Youth Football continues to make plans for its season and have been registering kids and coaches alike as their season generally kicks off around the middle of August. The Bulldogs play a very competitive yet local slate at all age levels which includes North Decatur, Greensburg and Connersville. The same can be said for Milan's youth football program who released their schedule for the 2020 season. The Indians welcome several youth from everywhere in Ripley County each season and they have been busy this summer between registration and equipment pick-up dates. Milan is included in the Tri-State Youth Football Association which includes Franklin County, Lawrenceburg, and South Dearborn, but also Ohio schools such as Harrison, Indian Hill and Three Rivers.

The Ripley County Soccer Club has also announced that youth practices will begin on July 20 with opening day games and team picture day taking place on August 8. The RCSC had 193 kids sign up this year, all of them ages 4-13. There are 19 teams that make up four age divisions. The group has really expanded in recent years and has come a long ways since Versailles first started youth soccer in the mid-1990's.

South Ripley Football….it was a Thing!
Typically the butt of a corny local sports joke, many often wonder if schools like South Ripley and Jac-Cen-Del will ever boast a varsity football program. But in Ripley's defense …they came awfully close to having one in the 1980's but ultimately was forced to punt that idea away.

Around 1984 and 1985, a football startup plan was presented to the South Ripley school board as community support and money raised eventually led to the board agreeing to a youth football program and junior high team. Initially, over 100 youth signed up for the program and the Raiders were invited to join a local league that featured Greensburg, Jennings County, and both North and South Decatur. The youth league thrived early and the junior high squad eventually evolved to a solid program. Led by Jeff Huss all three seasons, the junior high went 0-5 that first year but in 1987, went 5-1-1, with all five victories coming consecutively. The best season for the Raiders proved to be their last however, and nobody has uttered the word football in Versailles ever since.

Why such an abrupt ending? Well, it probably depends on who you ask. It was no secret that by 1987 the numbers inside the football program were dwindling but it's also no secret that the idea of football never had the full support of a school administration that was deeply rooted in high school hoops despite much community support. Archived articles during the three years of football note that school board and administrators alike at the high school level pinned basketball as the only sport at South Ripley that was a moneymaker and that football not only would be a financial burden and liability, but also would hinder the basketball program in terms of finances and scheduling games early in the winter. Could the Raiders see football one day? Never say never, but this writer says no way. Change by choice is often not a term accepted real well in this area.

This Month in History
Since football seems to be the big topic of today's column, let's go back to July of 1980 when Milan named Chuck Thomas as its new head football coach. Thomas came over from Amelia High School in Ohio where he was a successful varsity assistant and reserve football coach. Milan enjoyed success in his three seasons at the helm including setting a record at the time for most wins in a season with seven wins in 1983. That same season, Milan won the Mid-Indiana Football Conference title.

Thomas resigned from his position out of nowhere in the summer of 1984 to take the head coaching job at Lebanon High School back in Ohio. Chuck however did return back to the area as both a football and basketball assistant coach while also teaching. Many know Chuck now as a sportscaster for Eagle 99.3 in Lawrenceburg and online on the ISC Sports Network.