Put me in, coach!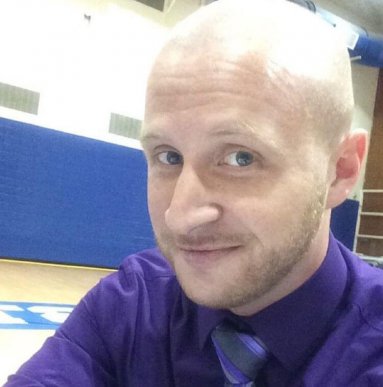 Light Start to the Week
All is calm in the world of high school sports early in the week and given the state of the world, that's a good thing. We will be highlighting our area fall sports teams with season previews next week, starting with girls golf on Tuesday and volleyball will follow the week after.
Girls golf begins official practices on Friday and the rest of our fall sports will open up practices on August 3. The IHSAA still has not released any further guidelines and/or restrictions for the upcoming season.

The Legend of the Butcher Boy
Major League Baseball came back to life last week and the first game of a 60 game schedule was played on Thursday. In honor of the occasion, a Batesville community Twitter account put out some really neat info about a city native who played in the majors in the early 1900's.
Joe Benz was born in Dearborn County in 1886 and his family relocated to Batesville in 1892 where his dad and two uncles opened the Benz Brothers slaughterhouse. While the family butchered, Benz developed into a pretty good pitcher with the Batesville Reserves local youth team and eventually was offered a contract with the Chicago White Sox, making his Major League Baseball debut in 1911.
Based on the info supplied by the Batesville community Twitter and through baseball reference websites, when the Chicago media learned Benz spent the offseason back in Batesville working for the family slaughterhouse, he was coined the nickname "Butcher Boy" and the name lasted his entire nine-year career. The Butcher Boy spent all nine years in Chicago and enjoyed a very successful career, having won 15 games in 1914 and in 1915, including a no-hitter against the Cleveland Naps in 1914. He won 77 games total and had an impressive earned run average of 2.43 in 1,359 innings pitched and was a part of the White Sox 1917 World Series championship team. Benz retired due to injury after pitching just one game in 1919, which lucky for him meant not being a part of the Black Sox scandal in the 1919 World Series versus Cincinnati.
Benz stayed in Chicago after retirement and operated a tavern near the old Comiskey Park until his death 1957.

Wheeler, Hartley and Pruitt
Sounds like a law firm, right? It's not but it is three other names that were born in Ripley County and played in the major leagues.
Harry Wheeler was born in Versailles in 1858 and played six seasons in the Major Leagues as a pitcher and outfielder. Wheeler played for the Providence Grays but later spent a season with the Cincinnati Reds. His best season was his rookie season with Providence where he went 6-1 with a 3.48 ERA and he later was third in the majors with 11 triples in 1882. Known for a wild lifestyle, Wheeler's body quickly shut down and forced him to call it quits. He passed away at the age of 42.
Grover Hartley was born in Osgood in 1888 and is still one of the oldest major leaguers to suit up for a game, having done it as a 46-year-old for the St. Louis Browns. Hartley played 14 seasons including three seasons with the New York Giants, two with the Cleveland Indians and one with the Boston Red Sox. He was a lifetime .268 hitter and after retirement became an umpire in the American League and coach in both the majors and the minors. He passed away in 1964 while living in Florida.
Tex Pruiett was born in Osgood in 1883 and like Wheeler came into the major leagues as a pitcher. Although Cy Young was the star of the pitching staff, Pruiett could say he played alongside the baseball icon, even if his statistics weren't quite up to Young's standards. In two seasons with the Boston Red Sox, Pruiett's pitching record was 4-18 despite a very good 2.83 ERA and three shutouts in 48 appearances. He passed away while living in California in 1953.

This Month in History
The Madison Regatta is undoubtedly known for hydroplane racing on the Ohio River but the festival also features a 10K Walk/Run race that same weekend.
July of 1990 saw Jac-Cen-Del graduate Cecil Franke become the first runner in the 12 year history of the race to finish the 10K in under 30 minutes. Franke ran the 6.2 miles in 29:44, which included a 4:41 first mile time. No other competitor managed to run even close to that time and for Franke, a state champion runner at Jac-Cen-Del who went on to run at Ball State, that time still stands as a race record.
Franke went back and won the Madison 10K in 2005 and 2006 in times of 30:22 and 30:10.80 respectively. His three wins were the most by a runner in the race until 2017.