Put me in, coach!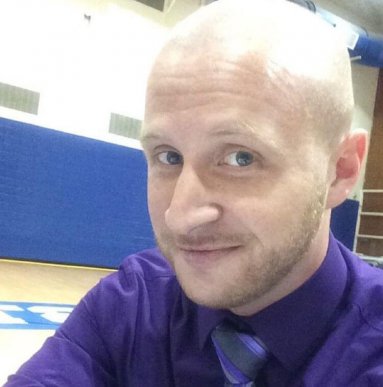 Just a Weekly Update

What a busy weekend in the sports world! As you have probably noticed in today's sports section, there was a lot of postseason coverage this past weekend whether it was cross country or soccer alongside the weekly football and volleyball schedule. We have done our best to try and get as many schools and student-athletes covered for today's paper.

With that being said, there are one or two things missing but with no scheduled events until Thursday, our sports section in this week's Versailles Republican will be carrying some more "news" type of pieces that I made the call on pushing back to get our athletic events from this past weekend in today's paper. We have a couple of local sports just starting up and Thursday we will run down the local football sectional pairings that were announced last week.
Winter sports will be here before you know it. I will be reaching out to our area winter sports coaches this week and then start the process of switching gears and getting our readers ready for those sports and what to expect from them in the next few months. If it is anything like our fall sports season, we are in store for a great winter.

Congratulations JV Raider Volleyball!

This past week officially ended the regular season for high school volleyball, which finalized the end-of-the-year standings inside the Ohio River Valley Conference for the sport.

While Rising Sun had already clinched the ORVC title a couple weeks ago in volleyball, the sport is the only fall sport in the ORVC to crown a junior varsity champion. That champion was crowned this past week when South Ripley defeated Southwestern (Hanover) and Shawe Memorial to clinch the outright conference crown. The Lady Raiders are coached by Kyle Jolly and finished a perfect 6-0 in the conference.

Jac-Cen-Del, who sat just half a game back of South Ripley, finished second in the ORVC with a 5-1 record and Milan was third at 3-3. Southwestern finished fourth and the standings were rounded out by Rising Sun, Shawe and Switzerland County.

IHSAA Announces Basketball Sectional Hosts

The Indiana High School Athletic Association held its bi-monthly executive meeting this past week and announced all host sites for the 2021 IHSAA state basketball tournaments.

The girls state tournament begins February 2 and sectional sites will be very familiar to what they have been in years past. Batesville will play the Class 3A Sectional 29 tournament at Rushville this upcoming year while South Ripley hosts Milan and the rest of the Class 2A Sectional 45 field. Jac-Cen-Del and Oldenburg Academy head to Waldron for Class A Sectional 60. Those sectionals will feed into the Class 3A regional at Charlestown, the Class 2A regional at Paoli and the Class A regional at Southwestern (Shelby).

On the boys side, the state tournament kicks off on March 2. Class 3A Sectional 29 featuring Batesville will be back at Greensburg this year after Connersville hosted a year ago and Class 2A Sectional 44 will be hosted by Milan and also feature South Ripley. Jac-Cen-Del and Oldenburg head to Southwestern (Shelby) for Class A Sectional 60. Sectional 29 feeds into the Washington regional, Sectional 44 heads back to Greenfield-Central and Sectional 60 feeds into the Martinsville regional.

This Month in History

Most other issues, I would be highlighting some kind of history going on in whatever month it is but I am going to take a detour today and say a few words about well-known community member Jimmy Hyatt who passed away this past week.

Mr. Hyatt was known for a variety of things depending on where you knew him from but as a special deputy for the Ripley County Sheriff's Department for over 30 years, I best knew Jimmy from his work doing security and parking at many South Ripley sporting events throughout the years. Whether at Tyson Auditorium or over at the high school, Jimmy was a staple in the corner of the gymnasium or just outside the door when the crowds let out at night. I can even remember there being several dances after games and he would do security for those as well. Several of you reading this can probably relay many of those same memories.
As a broadcaster and a writer, Jimmy eventually became somebody who would be the first person I'd see coming into a South Ripley game and the last person I would see on my way out. While he was a man of few words, he was very cordial to me and never strayed away from a brief conversation before getting back to work. Up until just a few years ago those conversations continued. Jimmy will be missed by many in our community and I am glad to say he is part of several fond sports memories for me and many others.