Put me in, coach!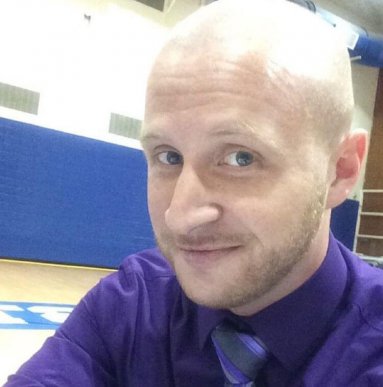 SUBMITTED PHOTO
By Rob Lafary
Staff Writer
Welcome to my Column
Some of you I know and some of you I am meeting for the first time. Either way, it is my honor to be serving your desire to read about sports two days a week in the Osgood Journal and the Versailles Republican. Over the next few months, it is my goal to fulfill a vision to enhance the quality of coverage of local student-athletes of all ages throughout Ripley County, while also connecting readers to the rich sports history that lives within the area. I look forward to that journey with you and hope that a new school brand of journalism mixed with a touch of old school through stylings of writers from the past provides you with a top notch reading experience.

Returning to Normal
COVID-19 has a tight lid on the sports world but that lid is starting to loosen and sports are slowly beginning to make a return. Its been a welcoming sight to see some youth baseball and travel teams around the county start their seasons this summer and I have seen where both Batesville and Milan are planning for their youth football leagues to begin on time. But not everybody is back in the saddle and that's not setting well with some. High school sports remain confined to players having to improve their skills at home and the Indiana High School Athletic Association's three-phase plan for student-athletes to return doesn't begin for another couple of weeks. Phase one of the plan runs from July 6-19 but student-athletes are limited on hours per week for practice while formal competition and contact is prohibited. Contact will be allowed but still no formal competition is part of phase two which begins July 20 and runs until August 15, which is the official kickoff date for fall sports competition throughout the state and the start of phase three.
I've seen several coaches via social media who have strongly disagreed with the plan and I'm on their side. I don't think ridiculous is the right word, but certainly disappointing is an accurate word to describe the fact that kids can play a recreation season but the IHSAA won't allow these kids proper skill development or competition inside the schools with their coaches until the tail end of summer. On the plus side, the plan does call for fans to be in attendance when fall sports start play in August but my guess is there will be some social distancing rules to follow when the time comes. Stay tuned!

Ripley County and the MLB Draft
Go back in time and I think you'd find it common for Major League Baseball scouts to swoop into Ripley County to try and persuade some high school talent on signing a professional contract. Actually being selected in the MLB Draft however is a little bit more uncommon, but in recent years the county has had a draft pick. Zach Britton, a 2017 graduate of Batesville, was selected by the Toronto Blue Jays in the fifth round and was the 136th overall pick in last week's MLB Draft. I haven't heard any word on if Britton will sign a contract or opt to return to college where he would play his senior season at the University of Louisville but being drafted so highly is a major accomplishment and most picks in the early rounds tend to go ahead and embark on a pro career.

Bryan Hoeing, a 2015 graduate of Batesville and former teammate of Britton's at both Batesville and Louisville, was selected in three separate drafts including being drafted out of high school in the 32nd round to the Arizona Diamondbacks. Hoeing was taken by the San Francisco Giants in the 36th round in 2018 but returned to Louisville where he helped pitch the Cards into the NCAA Regional. After a stelar 2019, he was drafted that summer, selected by the Miami Marlins in the seventh round. Hoeing now is early in his minor league career and most recently pitched for the Batavia Muckdogs of the Class A New York-Penn League.

Scoring Record Still Intact
When it comes to boys basketball in the area, the 1961 season may be best known for New Marion's lone Ripley County Tournament title and only sectional championship, but on February 4, 1961, inside the friendly confines of Tyson Auditorium, it was Jim Meyer putting a record-setting stamp on the year.

Cross Plains dismantled Dupont that night 90-40, but the story was Meyer, who went off for 58 points on 25 field goals and eight free throws. I stumbled upon the mark last week in an old Dairy Queen souvenir program that listed Meyer's night as the single game scoring record for any game played at Tyson but the 58 points also holds up to this day as the most points scored in a game by a player in Ripley County. Meyer is also listed on the IHSAA website and is in the state's Top 30 all-time list for most points scored in a game although that list states that he scored 59 points in the contest. Tiny Hunt's box score in the Osgood Journal says 58 points so I like my chances. Jim graduated in 1961 and is a member of the Ripley County Basketball Hall of Fame. Two of his teammates, Art Thomas and Don Eades, are also Hall of Fame inductees, making up three of the six Wildcat inductees in the hall.

The county has never been short of outstanding scorers but none have been able to touch Meyer's record which may never be broken. Only one other player in Ripley County has eclipsed the 50-point mark. Colt Ryan, Batesville's all-time leading scorer, went off for 52 points on February 26, 2009, in a regular season win at home against Shelbyville his senior season. But hey, Jim didn't even have the three-point line, making the record all that more impressive.