Raider baseball overpowers Austin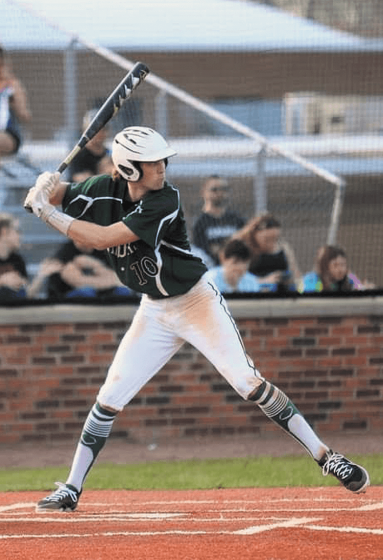 PHOTO BY LORI SAMPLES
Class 2A No. 5 South Ripley put together a six-run third inning and pitching took care of the rest as the Raiders picked up a 9-1 win over non-conference rival Austin on the road Monday night in the school's baseball season debut.

The Raiders exploded for six runs in the top of the third inning and added insurance runs in each the sixth and seventh innings. Ripley scored a run in the top of the sixth before adding two more in the top of the seventh. Austin scored its only run in the bottom of the fourth to temporarily cut the deficit to five runs.

As impressive as the nine runs were against an Austin team that has been a mainstay as one the better small schools in the southern half of the state, even more impressive was the pitching effort put together by South Ripley as the Raiders sent out their top two pitchers to get the job done on night one.

Senior Brady Linkel started the game on the mound and threw four innings, allowing an unearned run on just two hits with nine strikeouts against just one walk. Classmate Bryce Franklin took care of the rest of the game in a relief appearance and tossed three innings of scoreless baseball on four hits while walking one and striking out six.

At the plate, Franklin tallied a 3-for-5 day with two runs and two RBIs that included a triple and a home run. Cody Samples was 4-for-5 with a double, four RBIs and a run scored. Dalton Smith was 2-for-3 with two runs and an RBI.

Coomer had two hits for Austin and Watts was tagged with the loss on the mound. Watts lasted just two and two-thirds innings and allowed six runs -four earned- on seven hits with six strikeouts and three walks.

South Ripley (1-0) travels to New Washington tonight before hosting Greensburg on Friday night.