Raider boys win, break school record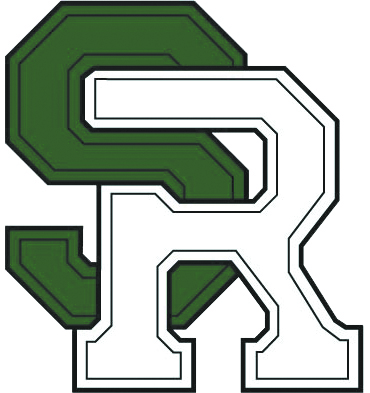 Another school record went down in the pool on Saturday and the occasion paired with a victory for the South Ripley boys swim team in a four-way meet at Switzerland County.

The victory was the second for the boys this season who finished Saturday with an unblemished 3-0 record. South Ripley defeated Switzerland County 69-24 and defeated both Silver Creek and Lanesville by identical 76-0 scores. Neither Silver Creek nor Lanesville fielded complete scoring teams in the event.

A six-year-old school record was broken in the 400 freestyle relay event, providing an exclamation mark on a big Saturday. Landon Saylor, Jordan Davis, Jackson McAdams and Evan Eaglin got over the hump on setting a new time and the new record time of 4:43.15 was more than enough to get a first place finish. That quartet of Raiders and two others on the team then went on to individual success for a plethora of top three finishes.

Evan Eaglin was a double event winner, taking the 50 freestyle in 25.07 seconds and the 100 fly in 1:04.68. He was also part of the winning 200 freestyle relay team that also included Thomas Eaglin, Saylor and Davis in a time of 1:58.24. Saylor was a winner in the 100 freestyle at 1:05.63 and Thomas Eaglin won the 500 freestyle in 7:48.30.

Thomas Eaglin swam second in the 100 breaststroke at 1:45.43 and Davis had runner-up finishes in the 50 freestyle (31.39 seconds) and the 100 freestyle (1:14.71). Jackson McAdams was second in the 200 freestyle in a time of 2:55.52 and Shane McAdams had third place finishes in the 50 freestyle (35.83 seconds) and 100 backstroke (1:26.32).
South Ripley went 2-1 in the girls portion of the meet with its only loss being an 83-58 decision to Switzerland County. The Lady Raiders picked up an 81-32 win over Silver Creek and scored a 79-19 decision over Lanesville.

Olivia Gilley, Elizabeth McKittrick, Darcie Diem and Olivia Kavanaugh won the 200 freestyle relay in a time of 1:58.31 and the Lady Raiders added three individual first place finishes to the cause. McKittrick finished in a time of 26.57 seconds and won the 50 freestyle while Diem was first in the 100 fly at 1:02.89 and Kavanaugh hit the finish line in the 100 freestyle at 1:02.89.

McKittrick, Diem, Gilley and Addie Farrell were runner-up in the 400 freestyle relay at 4:44.30. Kavanaugh placed second in the 100 backstroke (1:18.76), McKittrick was second in the 200 freestyle (2:19.90) and Ginni Abela swam third in the 100 breastroke in a time of 1:46.68.

South Ripley swims in Vevay on January 4 in a four-way meet against Switzerland County, Henryville and Providence.