Raiders defeat Eagles 3-0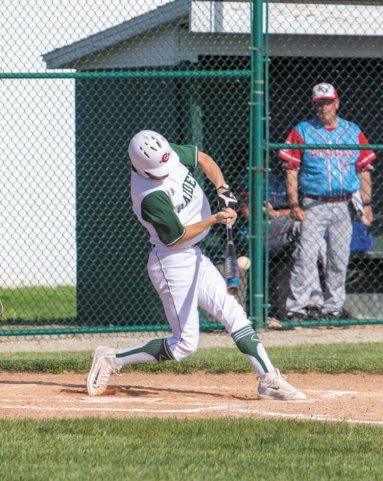 JARED ROGERS PHOTOS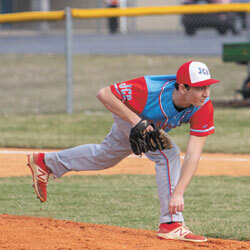 The South Ripley Raiders hosted their rivals the Jac-Cen-Del Eagles in Versailles for an Ohio River Valley Conference game on Monday, May 6.
The game was primarily a pitching duel, as South Ripley's Bryce Franklin and Jac-Cen-Del's Logan Drockelman both pitched the entire game.
As Raiders Assistant Coach Jeff Greiwe wrote, "Franklin dazzled on the mound," en route to a no-hitter. Franklin struck out 14 batters with only one walk and one hit-by-pitch for the game.
Although Drockelman took the loss, he still pitched a strong game, striking out seven, while giving up four hits and three earned runs.
With the 3-0 win, South Ripley improved to 9-5 overall on the season, 4-3 in the ORVC. The Eagles still maintain a winning record as well at 9-7, but fell to 3-5 in conference play.
The Raiders bested the Eagles 2-0 in head-to-head matchups this season. The green and white team's first win came on April 10 by a score of 10-2.
The Raiders will finish their week with games against Milan and Southwestern (Hanover), on Wednesday, May 8 and Friday, May 10, respectively. The Eagles will look to recover with games against Milan and Batesville on Friday, May 10, and Saturday, May 11, respectively.