Resident has only one goal – to help others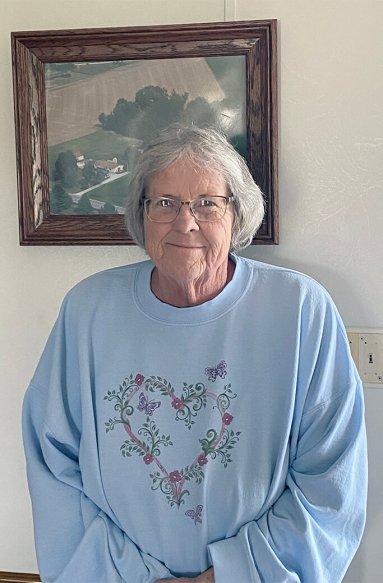 Wanda English Burnett
One only has to talk with Sue Carey of Milan, a few minutes to know the passion she has for helping others and making sure they get the best possible emergency medical care. "I just wanted everyone to have a chance to live and know in Ripley County we were doing everything possible to give that to them," she said, remembering the "old" days of emergency medical services in the county.
To say we've come a long way in this field would be an understatement as Carey remembered the days of loading patients into hearses to transport to the hospital.

Carey says she was just a girl who wanted to raise and show horses. However, a couple friends who were with Rescue 69 in 1977 kept inviting her to "just stop over." She did and the rest is history.
Carey said while she went for a visit to Rescue 69 with little enthusiasm, she realized the need for people to step up. She was only one of four who took and completed a basic (Emergency Medical Technician) EMT class. "I believe in God," she smiled and said it seemed like He was saying, "you're the one."

When federal guidelines changed in 1978 and the funeral hearse could no longer transport people to hospitals, the ambulances were used. At a recent event at the Versailles American Legion where Carey was honored as being the "EMS Person of the Year", retired ISP Sgt. Dan Goris told her, "I remember when you would drive the ambulance to the scene and try to find a driver." Oh, yes, those were the days.

In the early years of being an EMT in Ripley County, Carey responded to a crash where three people lost their lives – a two-year-old among them. This changed the whole trajectory of her career. It reset her thinking.
Day after day Carey could see the image of this baby lying in a field and the helpless feeling of not being able to do more. "Why couldn't we give this little baby better care?" would echo in her mind. But the EMTs were limited in what they could provide and Ripley County didn't have Paramedics. "In no way am I putting EMT service down. It's vital." Carey shared, but said she knew there had to be something more.

When she responded to a guy who had broken his femur, she again felt helpless. "I couldn't administer any medication, just transport," she remembered his bravery as they slid him out of a mobile home. Everyone told her what a good EMT she was and she was even named EMT of the Year before 1983. "It just wasn't enough. People weren't getting the care they deserved, I felt helpless," Carey shared.
When a Cincinnati Medic who lived on Farmers Retreat Road started spending time at Rescue 69, Carey said she watched the way he assessed people. She also went to Wishard Hospital in Indianapolis and rode with the Paramedics there. "I would think, 'I want to be that (Paramedic) I want Ripley County to have that.'"

The thought of the baby lost in a crash that might have been saved never far from her mind, Carey said her frustration grew.
In 1983 she left Ripley County and moved to Florida to attend Valencia Community College in Orlando where she could get the Paramedic status, she longed to share with her home county. She worked in the inner city for a while learning everything she possibly could. She saw how fire companies and medics worked together. "I wanted to come back home to get Paramedics going and also to be with my family," Carey said.

Ripley County EMS today has what Carey longed for. They have Paramedics and EMTs who work in tandem. The cohesive group works around the clock to provide the best possible care, always wanting to update, upgrade, learn more and get every possible tool to save lives. They are under the direction of Scott Huffman and Jason Smith.

Today at 70 years young, Carey has had back surgery (linked to years of lifting heavy ambulance cots). But she hasn't stopped helping people. She is employed with YES (Youth Encouragement Services) helping confused youth make better decisions. "What I need is to still help people," Carey shared. She is a part-time residential tech saying, "I have plenty of love for those kids…I'm so lucky. She is known for her "Sue" hugs and generally just listening. "Hopefully I make a difference in a teen's life."

In her spare time, Carey can be found outdoors, preferably fishing. "I'm pretty doggone happy and blessed," she concluded.
Any regrets? She says no regrets. The only thing she might do just one more time is ride a horse!