Retirement party set for Strautman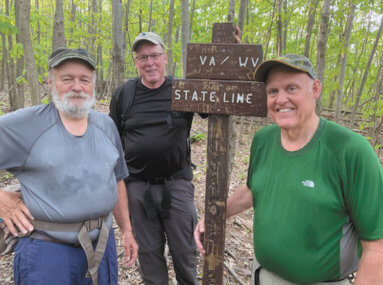 SUBMITTED PHOTO
Saying Jon Strautman has touched the lives of thousands of people over the years would be fair. He has served the community in a variety of ways right down to "running" the extra mile with people.

After talking with Jon for just a few minutes, you get the idea that he loves life. "It's really fun" is a theme that runs through his experiences, and he doesn't see himself as a great person, just someone who really likes people and like to "have fun!"

Jon started out in December of 1984 as a pharmacist with Alan Smith in Versailles at the Spencer Tyson Pharmacy. Through the years he met a lot of people, and eventually became the sole proprietor of that business. He sold the business when he was doing all the work and having no fun, and went to CVS for a short period of time. Then he moved on to George's Pharmacy, where people have tended to follow him and he greets them with that big smile. But, as life goes, after having a slight stroke, and feeling like it was time to kick back (just a little) Jon will be retiring this month from there. He received immediate medical attention and the stroke didn't affect him. He was up and walking within 18 hours, and back to work in a couple of months. "I love working at George's," he told the Osgood Journal. "I just can't say enough good things about Blake and George. They treat you like family," he noted, saying it was better than having his own store. "They are generous and giving." These are just the kind of folk that match Jon's personality, so he felt he fit like a glove in the business.

But, Jon is known far and wide for other things he has done besides the pharmacy. He's just an all around great person. Over the 30 years he was a Boy Scout assistant in Ripley County with Lloyd Smith being Scoutmaster, he has traveled extensively. He would go on to help 36 boys earn their Eagle Scout rank, which is the highest you can achieve in the program that truly makes a difference in the boys' lives.

He would almost come to tears at times when talking about the adventures the boys had and how they worked so hard to get there. "They recycled glass and ran a booth at the Pumpkin Show to earn money," he noted. Then they had fun! But, he was quick to point out that they had at least 15 adult parents willing in jump in and help. "That makes things go smoother," he laughed. Some things he helped accomplish were getting 28 people to fly to Colorado; go to the Boundary Waters in MN and travel up into Canada, five times; go to the Smoky Mountains six times with the boys from Ripley County getting the trips of a lifetime. "Some of them had never flown," he noted.

The boy scouts were able to see and do things people who stay on the beaten path will never know about. They camped, leaving all electronics behind, ate great meals, and enjoyed nature to its fullest, thanks to Jon and others.

Jon has hiked the Appalachian Trail for a week each year for the past 15 years, along with his friends, Smith and Robert Fuchs. He said "It was so much fun." He told about the complete strangers they met along the way, and of course, they are strangers no longer. He talked of the trust on the trails and how great people really are. "It opened my eyes to humanity," he said. He loved to hike whether it be at the Versailles State Park, the Smoky Mountains or at heights of 14,000 ft. or higher in Colorado. His experiences on the Appalachian Trail alone are another story for another time. He said people are inherently good.

Taking to the trail isn't all Jon likes to do. He has been a constant at the Ripley County Relay For Life for the past 24 years. He plans to make this year no different and will join the runners for the 25th year of the event. His running team is The Spencer Tyson Runners with co-captain Carla Stenger. Jon remembers walking with Barb Shadday on the survivor's lap, and noted with emotion, many people have walked, or run at the event that has meant the world to him. He said on the first year he was on the track for 23 miles. "I've never missed. I've had so much fun!" he exclaimed about getting out there and meeting all kinds of people. "It's not about running as much as it is talking with the people," Jon noted. He is known for stopping to encourage someone along the way, and never felt like he was in a race, except the race of humanity and how to make the world around him a little brighter. Oh, the fundraisers and ball teams he has sponsored over the years are too numerous to count. Jon has given in ways that people will probably never truly know. When a tornado took lives and devastated the town of Holton in 2012, Jon was on the spot. He made sure his customers had their medications. He had to call some doctors, pull some strings, but if you were a customer of Jon's, you had your medicine.

Michelle Demaree, a friend and pharmacy tech with Jon needed to be off work to see her son off to the military. She couldn't find anyone to work her shift. Jon volunteered to work the shift for her. Demaree said she could never say enough good things about Jon. He was a great boss, co-worker and person, she is forever grateful to know.

Jon said people like Dr. Bob (Mulford) and Smiddy (Alan Smith) shaped him. "I learned from them if you listen to people, you will find out what their needs are," he reflected over the years as a pharmacist. He knew the "heartbeat" of his community. "I felt like a family friend to most of my patients. Then I would see their kids coming into the pharmacy, then their grandkids. It was something. I was there to serve and have a good time. I never said I have to go to work, I felt rather, that I got to go to work." There is a difference.

Meeting new people was always on Jon's radar, and one day after being single all his life, he met someone, who really wasn't new, but he just saw her in a new light. His wife, Julie Strassemeier, was working at a fundraiser at St. Mary's, where they both attended church, and the two realized how much they enjoyed each other's company. The rest is history as they say and Jon began another journey, one with a ready-made family, since Julie had lost her husband several years earlier to cancer. Jon laughed, "Now I have three adults kids, and five grandchildren," which you can tell he loves dearly. He was accepted with open arms into his ready-made family and has a special bond with all of them. Of Julie, Jon said, "She's wonderful…just perfect!"

What in the world will Jon do when he has his last day at George's Pharmacy in Versailles?

Oh, he has plenty of plans. His wife, who is employed in HR at Proctor and Gamble in Cincinnati, will retire this summer, and the two plan to travel. Jon said he wants to travel US 50 coast to coast and also travel both coastal highways. "Life's good. You can always find something good in everything," is Jon's advice and motto he lives by. He says he will enjoy being with the children and grandchildren, and who knows where the next leg of the journey of life will take him.

Jon has been involved in various races, and sponsored countless teams so kids could play ball. He thanks the people he's worked with over the years, and knows he would leave someone out if he begins to name them. But, he just couldn't help name a few: Pam Walker was his constant technician at Spencer-Tyson where he said, "she was the sweetest person and the best worker. I could always depend on her." He loved working with Michelle Demaree, saying she too was a good worker and wonderful person. He didn't want to fail to mention Brenda Strimple helping with the Boy Scouts. There were just too many people for Jon to say, who have and are a great part of his life.

An Open House retirement celebration will be held in Jon's honor on Saturday, March 21 from 3-7 p.m. at Pollard's Bowl "Hall of Fame" Banquet Room, 1119 S. Main Street, Versailles. All past and current customers, friends, and family are invited to stop in and wish Jon well in his retirement after 35 years as a pharmacist. No presents. Just your presence will be appreciated by Jon.