Robinson to coach at Stanford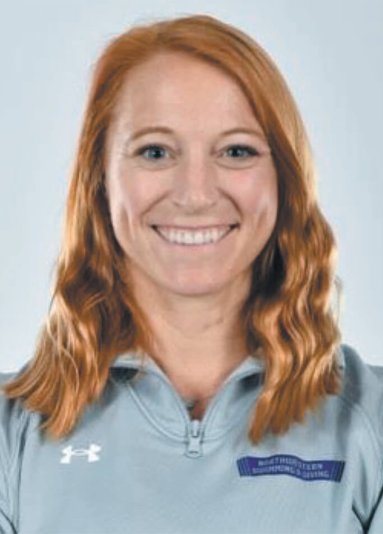 A former Southeastern Indiana swim star who continues to have local ties took another step up the coaching ladder as Katie Robinson has been named the new associate head coach of the women's swim program at Stanford University.
Robinson, a 2003 graduate of South Dearborn and native of Dillsboro, is the daughter of Dr. Harley Robinson of Laughery Valley Veterinary Hospital and Jascia Robinson.
Stanford made Robinson's hire official at the end of June and she will team up with head coach Greg Meehan to oversee a Cardinal program that ranks among the best in the country. This past year saw the women's squad lose to just one opponent during the regular season en route to a Pac-12 Championship and a third place finish at the NCAA Championships in Knoxville, Tenn.
"This move feels like a homecoming to be working alongside Greg (Meehan), a long-time mentor and friend of mine," said Robinson. "Fifteen years ago, Greg took a chance on me as his grad assistant when I was fresh out of college. I deeply respect his clarity of leadership, integrity, athlete advocacy and internal drive to be great. I am confident partnering with him at Stanford will bring out the best in both of us. I'm also eager to get to work with the impressive women on the team, building them up as champions and remaining confident in their pursuits. I'm smiling ear-to-ear with excitement about what this team can do and the fun that will be had. Go Card!"
Robinson was a six-time state champion at South Dearborn, setting the 100 butterfly record at the IHSAA State Championship in three-straight years. She would go on to star for the next four years at the University of Texas, becoming one of the all-time greats of the program after earning All-American honors on 11 occasions and racking up three Big 12 titles in the 200 butterfly. She would make four appearances in the NCAA Championships, leading Texas to consecutive Top 10 finishes from 2003-2007.
Graduation saw her transition from a player to a coach, her first role being under Meehan as a graduate assistant at Pacific University before quickly moving on to assistant coaching jobs at both Rutgers and the University of Virginia. Her first head coaching job saw her take over the swim program at Tulane University where the Green Wave roster set 11 school records and medal 32 times at conference championship events. The team earned Academic All-American status in each semester of Robinson's tenure.
Her stint at Tulane would last through 2018 as Robinson made her way back to the midwest, taking over both the men's and women's programs at Northwestern University for three years. The Wildcats earned their highest national ranking during Robinson's tenure while also appearing in the NCAA Championships in 2021 and 2022.
"Katie joining the Stanford women's swimming and diving family is a big day for our program," said Coach Meehan. "Katie is an incredible coaching talent with integrity, high EQ and ability to connect with people. During Katie's visit to campus, our women connected with her immediately and it was easy to see how impactful Katie is going to be in their lives."
Stanford's official swim schedule for the 2023-2024 season has yet to be released but is expected to begin in October.