Sentence for convicted child molester is reduced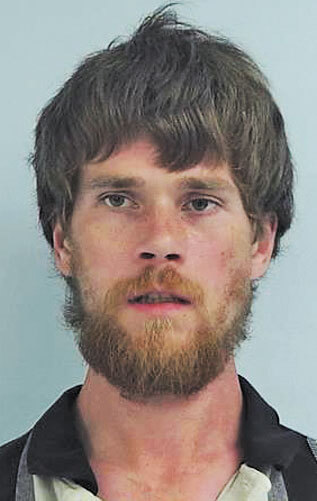 RIPLEY COUNTY JAIL
The Court of Appeals has reduced the sentence of Versal Strunk, 32, formerly of Versailles, from the maximum of 50 years to 35 years in prison. This was after reviewing a sentence imposed on Strunk from Ripley County Circuit Court Judge Ryan King.
According to court documents filed April 8, 2019, by the Indiana Supreme Court of Appeals, they agreed that the sentence for Strunk was inappropriate considering his character. Court records note, "The character of the offender is found in what we learn of the offender's life and conduct. When considering the character of the offender, one relevant fact is the defendant's criminal history."
The court noted that Strunk had no criminal history and suffered significant abuse as a child. "Until the age of four and a half, he suffered physical, emotional, and sexual abuse at the hands of his mother and grandmother." The document further read that when he was living with his adoptive parents, Strunk was sexually abused by at least three men until he was 18 years old. "Strunk reported that he suffers from Post-Traumatic Stress Disorder because of the childhood abuse he experienced and that, although he completed 12 years of school, he has a learning disability and only has a third-grade educational level."
The document goes on to say that "Strunk was in a position of trust with the children he molested and his offenses are undeniably reprehensible. But, the court gave credit to the fact that Strunk had a learning disability and a history of abuse that "must also be factored into the balance of all the factors. Strunk has shown a nexus between his mental health and the crimes he committed."
With the court reviewing all of the case, they found that an enhanced sentence is appropriate, but, the 50-year maximum sentence as a credit restricted felon was not appropriate. "We, therefore, invoke our authority under Indiana Appellate Rule 7(B) and revise Strunk's sentence to thirty-five years executed as a credit restricted felon."
The original case dated back to September of 2017 when Strunk was investigated and charged with child molesting. He pled guilty and was sentenced to 50 years in prison. At that time, the mitigating factors were the same, basically. He was considered to be mentally slow and did not have a criminal history. However, the heinous crimes against two children in Ripley County were given much weight.
At the sentencing, some family members were present and others could not bear to hear the sordid details. They were represented by Prosecutor Hertel who said, "It was extremely difficult and emotional…"
The Level 1 Felony carries a sentence of 20 to 50 years and Judge King agreed with the prosecution's request for the full amount. According to Ripley Publishing Co., files, findings that led to that decision were that the "defendant is mentally predisposed to prey upon young children…is a hard-wired child molester, and, if given the opportunity, the defendant's character is that of a person that will again commit child molest." The court felt Strunk was highly likely to reoffend.