Several fire departments respond to blaze in Versailles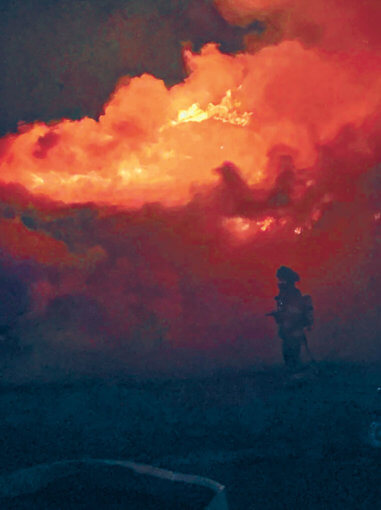 SUBMITTED PHOTO
Amidst a busy week of responding to vehicle accidents, first responder runs, and presentations at area schools, the Versailles Fire Department was dispatched for a working structure fire at 902 West U.S. 50 in Versailles, across from Southeastern Career Center on October 3 at 10:34 p.m.

When firefighters arrived they found the structure was fully engulfed with heavy flames and smoke at the Downtown Mowers business.

Several fire departments were involved and U.S. 50 was closed for a few hours due to the hydrant firefighters needed to use being on the opposite side of the road.

According to Chief Ben Sieverding, the Napoleon VFD was on standby for the Osgood area as Osgood VFD responded with Versailles at the scene. Also responding at the scene were Milan VFD, Osgood Police, Ripley County EMS, Ripley County Sheriff's Office and the Indiana State Police. Law enforcement personnel were there to assist with traffic due to the road closure.

Versailles Fire/Rescue responded with two engines, a rescue, command vehicle and 14 firefighters. Osgood brought an engine, brush truck and five firefighters. Milan responded with an engine and utility vehicle and five firefighters.

The Aurora Fire Department brought an engine company of five firefighters to the Versailles Fire Station for coverage during the time they were on the scene, which was into the early morning hours of Friday, October 4.

Chief Sieverding says the cause of the fire is under investigation.

No injuries were reported.