Several offices open in Ripley County for the 2020 election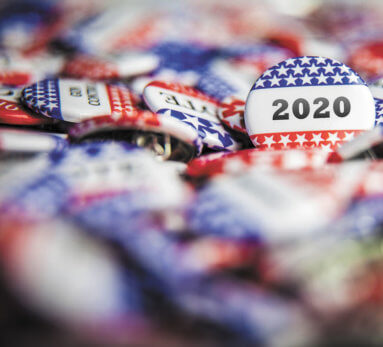 SUBMITTED PHOTO
Have you ever thought about running for a political office? Maybe you have some great ideas you would like to see implemented, and feel you could do a good job at getting these things accomplished. Now is the time to think about running for an office for 2020. The date to declare candidacy was Wednesday, January 8 and will continue through February 7, at noon.

You can file in the Election Room of the Ripley County Clerk's Office, second floor of the Courthouse Annex in Versailles.

Several offices are up for grabs this year. They include the clerk's office; coroner; recorder, treasurer; commissioners, districts 2 and 3; county council member at large; Republican Precinct Committeemen; delegates to both the Democratic and Republican State Conventions; town treasurer at Holton and Osgood, and Osgood will have a council member at large seat open as well as Versailles.

For more information, contact the Election Room at 812-689-4783. Office hours are Monday through Friday, 8 a.m. until 4 p.m.

Maybe going to a town or county government meeting would be a good place to start. You can see what the position entails and make an informed decision about going on the ballot this spring. Visiting the Election Room and talking with Diane Macek, election deputy, will also give you information about the position that is open.