Sheriff deputies discover body while doing welfare check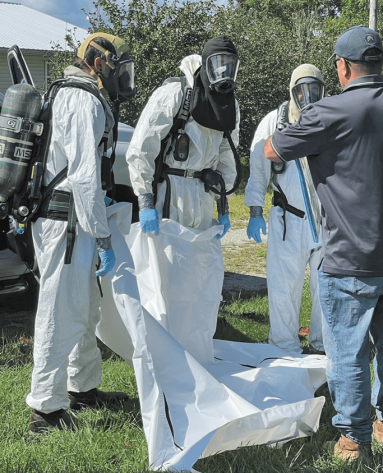 SUBMITTED PHOTO
According to information from the Ripley County Sheriff Jeff Cumberworth and Corporal Rob Bradley, the department responded to a requested welfare check at a Dillsboro address in Ripley County where they found a man deceased.
The death investigation continues as the nature of the decomposition was such that a definite identification could not be made when officers were at the initial call on Tuesday, September 6.

Members of the Milan Volunteer Fire Department were called in to help with the removal of the body. The Indiana State Police is helping with the investigation, along with the Ripley County Coroner's Office and Hamilton County Coroner's office, where the man was sent for further examination to determine positive identification and to see if foul play was a factor.

Corporal Bradley said they do not suspect foul play at this time.