Sheriff says residents will see fewer deputies on patrol in the county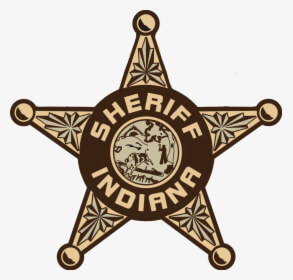 SUBMITTED PHOTO
According to Ripley County Sheriff Rob Bradley, "The Ripley County Sheriff's Office faces a staffing crisis that our county leaders have neglected for decades." He went on to say the root of that crisis is a wide disparagement in law enforcement salaries, as seen in Ripley County compared to surrounding agencies.

"We simply cannot compete when a 20-year veteran deputy in this Office makes less than a fresh recruit at a local police department," said Sheriff Bradley. "My top priority is public safety, and I need deputies to get the job done."

The way things stand, the sheriff notes, "In the coming months, this Office and the county's residents face the grim prospect of having just six deputies on patrol to cover more than 440 square miles in service to more than 30,000 residents. That's a 50-percent reduction in deputy patrols over the normal staffing levels. "This could result in between four and 10 hours a day in which no deputies are on patrol in Ripley County."

"Soon after I was sworn in this January, I urged our county leaders to narrow this longstanding salary gap," said Sheriff Bradley. He went to public meetings both in January and February outlining the situation, asking for help. "But the needs of our deputies and the safety of our community went ignored."

The Sheriff said in the last six months his Office has lost a deputy to the Indiana Gaming Commission, where he received a $27,000 pay increase. They lost two deputies, including their K9 handler, to the Batesville Police Department where they each receive an increase of $11,000. A newly hired deputy was lost this month to the Greensburg Police Department with over $8,000 in salary increase, benefits and promotional opportunities offered. A current deputy is in the hiring process for the Indiana State Police. "These are just a few of many examples in recent months and years," Sheriff Bradley said.

Sheriff Bradley noted that the prospect of portions of the day where no deputies are on patrol is unacceptable to his Office. He said, "We are working with our partners in law enforcement to find a stop-gap solution. We are seeking assistance from the Indiana State Police to fill this patrol shortage, but they are also stretched thin as they provide mutual aid to other agencies."

"I urge the people of this community we serve to make their voices heard to the (Ripley) County Council," said Sheriff Bradley. "I hope that our county leaders will act and allow this office to offer competitive compensation for new hires and even recover some of the fine men and women we lost to this long-neglected issue," he concluded.
The next meeting of the Ripley County Council is set for March 20, 2023, at 6:00 p.m. at the County Annex Building (beside the courthouse) in Versailles.
Editor's Note: Information for this story was taken from a news release from the Ripley County Sheriff's Office.