Sieverding serves in fire service for 40 years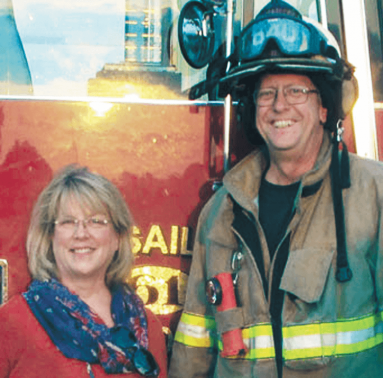 The chief of the Versailles Volunteer Fire Department, Ben Sieverding, marks 40 years in the fire service this fall. He started as a firefighter with the Friendship Volunteer Fire Department in the fall of 1980. After serving 21 years with Friendship, Chief Sieverding and his family moved to the Versailles area and has served the Versailles Fire Department for 19 years.

He has served as Chief of the department since 2009. He currently serves on the Board of Directors of the Indiana Fire Chiefs Association, President of the Ripley County Fire Chief's Association, IVFA District 19 Chairman, District 9 Training Coordinator through IDHS and is a member of the Indiana Fire Instructors Association.

Sieverding is also an instructor at the Southeastern Career Center as, you guessed it, training in fire fighting.

His wife, Karen, said, "I'm proud of my husband. He is very dedicated to the fire service and the communities he serves, as well as being a faithful, loving family man."

Numerous replies were made to a Facebook post about his years of service thanking the Chief for his commitment to serve even beyond his own fire department.