SR holds 53rd graduation ceremony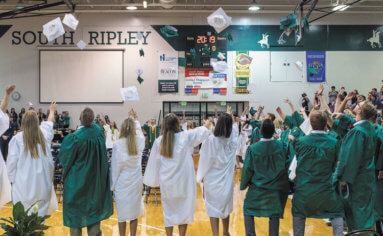 JARED ROGERS PHOTOS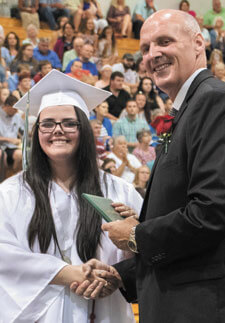 South Ripley Community School Corporation held their 53rd annual graduation exercises on June 1 in the high school gymnasium. A packed crowd of family and friends congratulated the Class of 2019 on receiving their high school diplomas.
High School Principal Joe Ralston addressed the class, saying that in addition to their academic learning, character has shaped and molded each student over the past four years. "Building character is a lifelong journey," Ralston said, encouraging graduates to continue learning and growing as they move forward in life.
Superintendent Rob Moorhead commended the Class of 2019, saying, "I am certain you are prepared to leave here and achieve success." He said that success comes from having a meaning in life. He also reminded students that success doesn't have to be complicated, saying that success can be attained through implementing the simple South Ripley motto, "Do the right thing, treat people right." He encouraged graduates to "show up every day and do the work." It doesn't matter if you are being criticized, praised, or ignored, he shared, but rather it is more important that a person keeps moving forward, refusing to give up.