SR, JCD lead all-sports standings as fall season closes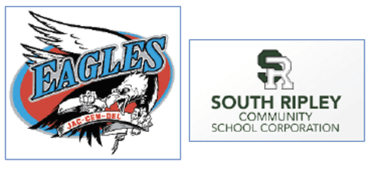 With the volleyball and soccer seasons marking the end of fall sports for all Ohio River Valley Conference teams, the ORVC has released its final report of the fall and has released its all-sports standings alongside releasing the 2020 All-ORVC teams.

On the girls side, South Ripley leads the all-sports standings, having scored 26 points during the fall season. Jac-Cen-Del sits in second place with 18 points and Rising Sun is in third with 14 points. Southwestern (Hanover) sits fourth with 10 points and Milan rounds out the top five in the conference with eight points. Shawe Memorial and Switzerland County round out the teams with four points and two points respectively.

Jac-Cen-Del and Rising Sun scored 24 points in the fall and are tied for the lead in the boys standings and are followed by Southwestern in third with 19 points. South Ripley sits closely in fourth place with 18 points and Milan scored 14 points for a fifth place finish. Switzerland County scored five points and Shawe scored two points.

With boys and girls sports combined, South Ripley scored 44 points and leads the all-sports standings and Jac-Cen-Del is second with 42 points. Rising Sun is third with 38, Southwestern is fourth at 29 points and Milan rounds out the top five with 22 points. Switzerland County has seven points and Shawe has six points.

Points are given for all sports excluding girls soccer and girls golf and are determined by how the schools place in the conference standings.

All-ORVC teams are listed in today's sports section along with the mental attitude award winners in each sports and the respective coaches of the year. The ORVC will not hold its annual fall banquet this year due to the ongoing COVID-19 pandemic.