SR prepares for school year with new hires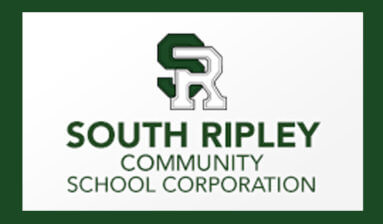 Several personnel items were addressed at the June 17 regular meeting of the South Ripley Board of School Trustees in order to prepare for the upcoming 2019-20 school year.
New teachers hired included: Olivia Miller as an elementary school teacher, Ian Stokes as the band and choir teacher, Laura Beck as an eighth grade science teacher, and Elena Guerrero Rey as a Spanish teacher. Guerrero Rey comes to SR from Spain as part of a teacher exchange program through the Indiana Department of Education and IUPUI.
Aide positions approved include: Rob Lafary as a seven-hour per day elementary school aide; Annette Rohaly, Trista Scoggins, Montana Prakel, and Jessica Ricke as seven-hour per day junior high and high school aides; Alicia Byard, Karen Bastin, and Melanie Gable as 5.25 hour per day Title I aides; Katie Brooks as a moderate classroom aide; and Brandi Witkemper as a special education aide at the elementary school. Approval was also granted to add three more aide positions for grades one and two for the coming school year due to the fact that these classes are larger than normal. These will be 5.25 hour per day positions and are currently posted.
The following positions were approved in the cafe: Theresa May for two hours per day, and Brittany Cutshall and April Adams for five hours per day.
Sally Woods will continue as the school assistance program coordinator, which is a Title IV funded position.
Lori Samples was appointed to the vacancy replacing board member Robert Garcia until he returns from military duty in approximately one year. Vice President Randy McIntosh thanked the four patrons who completed applications and interviews for the position.
Montana Prakel and Justin Griffin were approved to attend HANDS in Autism training over the summer. Barb Hensley, Lee Ann Huss, Terri Bodenberg, Tammy Halcomb, Ann Dicken, Beth Mathes, and Marlene Downey were all approved to attend Orton-Gillingham Dyslexia Awareness training, which is required per HB1108.
Beth Mathes, Marlene Downey, Ann Dicken, Tammy Halcomb, Caroline Cumberworth, Ashlee Miller, Marsha Brinson, Lauren Duncan, Sarah Smith, Janine Stratton, Becky Roepke, and Grace Herzog were all approved to receive stipends for attending PLTW training sessions in May. Leslie Rennie and Sheena Speer will also receive stipends at the end of the 2019-20 school year for their planned continuation of PLTW training.
Resignations accepted included Cheryl Tebbing from her position of Spanish teacher and William Swinney from his position as bus driver.
Board members present at the meeting included Jeff Cornett, Carol Holzer, Danielle McGee, Randy McIntosh, and Andy Miller. President Tim Taylor was absent. Superintendent Rob Moorhead and School Attorney Merritt Alcorn were both present. Superintendent Moorhead recognized the 2018 South Ripley Board of School Trustees for receiving Indiana School Board Association Outstanding Board Status. A metal plate will be added to the plaque that hangs in the board room.
Under patron concerns, Brian Meyer was present and expressed concerns about the girls varsity basketball program and coach. After Meyer had spoken and asked a question regarding a certification held by the coach, Attorney Alcorn informed him that personnel cannot be openly discussed in a public meeting. He directed Meyer to work through the proper chain of command to address his concerns.
The agenda, minutes, claims and the financial report were all accepted unanimously.
Carol Holzer spoke on behalf of the Administrative/Non-Certified Committee and recommended one additional year be added to the following administrative contracts, making their contract timeline as follows: Three year contract – Robert Moorhead. Two year contracts: Joe Ralston, Amy Linkel, Ryan Lauber, Destiny Rutzel, Lana Miller, and Jeff Gorrell. These recommendations were approved.
It was decided to pay $20 stipends for personnel supervising high school and junior high after school detention for the 2019-20 school year. Detention sessions will be held two days per week as needed. Textbook rental and fees for the upcoming school year for all three schools was accepted as presented.
Superintendent Moorhead was approved to attend the upcoming budget hearings and make appropriate changes to Lines 1 and 2 of the submitted 2020 State Budget in all funds at any time during the process. A resolution was presented for signatures regarding this matter.
Superintendent Moorhead shared the 2018-19 Wellness Report as prepared by Nurse Marie Menchhofer. The report included photos and information on the school's Vision Possible, telehealth, and dental care programs.
The board was informed that there will be no increase in student and adult meal prices for the 2019-20 school year. This was due to SR's cafeteria cash balance, which enabled the school to be exempt from the Paid Lunch Equity requirements for the upcoming year.
Superintendent Moorhead informed the board that the following grants were received from the Ripley County Community Foundation: $500 proactive grant to benefit the school food pantry, $500 grant for STEM-PLTW Biomedical Sciences lab equipment, and a $500 grant to fund the Hillenbrand Leadership-Sixth Grade Ambassadors program. Moorhead thanked the Ripley County Community Foundation for their generosity to South Ripley and all schools in the county.
Business Manager Lana Miller informed the board that a tax draw was received on June 12 in the amount of $2,397,637.69. This represents 62% of SR's Property Tax Levy; and 51-61% of License Excise, FIT, and CVET certified revenues. Additionally, $9,564.00 was withheld for Examination of Records. This is the cost for the last audit by the Indiana State Board of Accounts.
Under other, School Attorney Alcorn stated that once the survey is completed, the school will be ready to close on the property purchase behind the high school.
Finally, Superintendent Moorhead reported to the board that the carpet project at the elementary school is progressing as planned and looking good so far.
An executive session was held prior to the regular session to receive information about prospective employees. No other items were reportedly discussed.