SR scores big at bowling sectional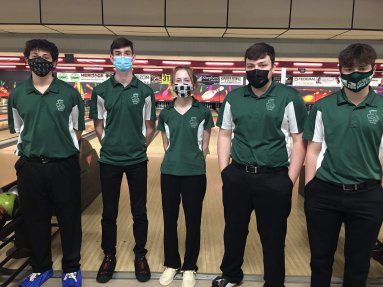 Photo by Brenda Strimple
South Ripley was unable to qualify for the state regional match as a team on both the boys and girls side of this past weekend but the Raiders found individual success while competing at the 2021 state bowling sectional match at Columbus on Saturday.

The biggest win of the day came on the girls side as Abby Kieffer claimed the title of individual sectional champion. The victory for Kieffer not only serves as individual success but continues to add to the reputation of South Ripley's up-and-coming girls program.

On the boys side, four Raider bowlers qualified for regional action after strong showings in the individual portion of sectional action. Tyler Liming, Reese Swingle, Devin Castner and Joseph Brewington all punched tickets to the regional, bringing Ripley's total to five bowlers who will continue on in the postseason.

The Raiders compete in the regional on Saturday morning at the Rose Bowl Bowling Center in New Castle.