Sunman fires marshal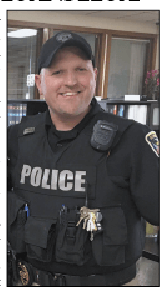 SUBMITTED PHOTO
The Town of Sunman is without a marshal, but has never been without police coverage.

After social media earlier claimed that the town was without police presence, Sheriff Jeff Cumberworth told the Osgood Journal that the Ripley County Sheriff's Office has been and will continue to cover the town as always. He agreed it might be a little more on the deputies without a marshal there, but they are more than equipped to take care of the situation.

The Sunman Town Board fired their marshal, Jason Hoffman, last week. Since they didn't name an immediate interim marshal, deputies within the department were stripped of their police powers. Police are granted powers through IDAC giving them the authority to obtain confidential information. The deputy marshal and volunteer deputies worked under the umbrella of the marshal. As soon as another marshal is appointed, they would be able to continue as before.

A statement was released by the town reading in part, "The Sunman Police Department is a taxpayer-funded entity, employed by the Town of Sunman, and managed by the Town Council. This police department consists of the town marshal, deputy marshal, and several reserve officers."

The statement went on to say that the Council will not be making any public statements at this time saying, "[these are] private matters that are protected by the employer/employee relationship." They didn't give a reason for the abrupt letting go of the marshal, but the statement did say they are actively conducting a search for a new marshal.

"Serving the taxpayers of our community is our primary objective and a job that we do not take lightly. We are taking every measure necessary to ensure that our town has the appropriate people, equipment, and plans in place to keep our citizens safe."

The town board members made it clear that the town does have police coverage and at no time was the safety of the people compromised or they were without law enforcement.