Sunman woman to spend 8 years in prison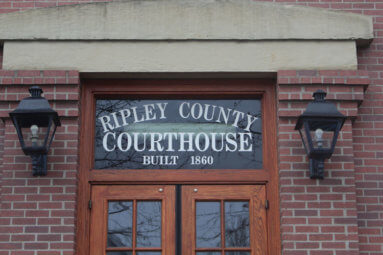 WANDA ENGLISH BURNETT PHOTO
Tosha L. Richardson, 39, of Sunman, will spend the next eight years in prison for dealing meth, followed by three years of probation.

At the sentencing on January 10, the judge noted that the aggravating factors in the case included Richardson being a "go between" for drug dealers in Cincinnati/Harrison area and people in Ripley County. She admitted she served in this capacity on numerous occasions. She committed the crime of Dealing in Methamphetamine multiple times. The judge cited this as a "substantial aggravating factor of significant weight".

Richardson was in possession of numerous other controlled substances, such as marijuana, benzodiazepines and more. She has a criminal history of three separate offenses, and the Court notes that she has marred her own daughter by her actions. In the sentencing report, it notes, "Her daughter pulled Trooper May aside to express her concerns over the defendant's body sores, rotting teeth, and the defendant staying up all night, and the increase of people traffic coming to the apartment."

The only mitigating factor noted, was that Richardson has successfully completed probation, without violation, three times.

Upon release from prison, Richardson will be serving three years of probation with rules and conditions for her to follow.

Midway through a jury trial in December, she pled guilty to Dealing in Methamphetamine, a Level 4 Felony.