Taking a look back at 2020 on a local level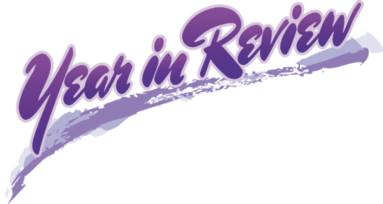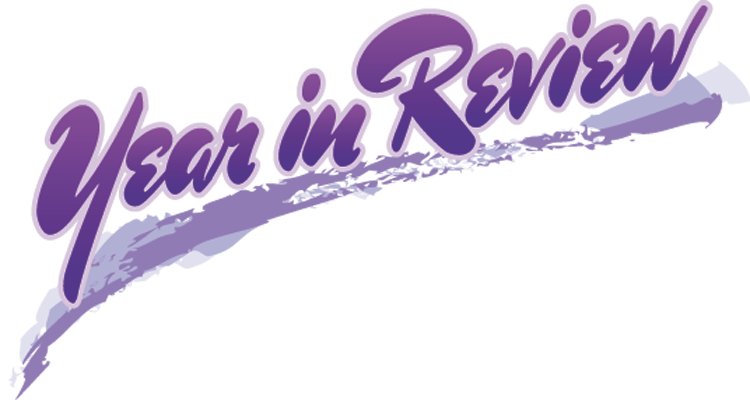 There is no doubt that COVID-19 was the top story of 2020. It dominated every newscast on the evening news, and usually was in the newspaper weekly once it reared its ugly head.
While it seemed to be a year of one devastating act after another, there is always good to be found in humanity. This article is about local events that were reported in the Osgood Journal and The Versailles Republican from 2020.

JANUARY:

Miss Ripley County Queen Heidi Speer placed in the top 16 at the state level.

Six new troopers were assigned to the Versailles State Police Post: Mitchell McDaniel, Taylor Cosby, Austin Straub, Vincent Scott, Taylor Ranshaw, and Michael Knox.

Milan boys, JCD girls were 2020 Ripley County Tourney champs. Milan earned their first title since 1960 and Jac-Cen-Del took the title for the fourth time in five years.

Jury trial for an Osgood teenager, Nickalas Kedrowitz was postponed. The case dates back to May 2017 when siblings were killed in the home in which Nickalas lived. He is still on trial for those alleged murders.

South Ripley Raiders were Sectional Bowling Champions. The girls team consisted of: Abby Hewitt, Jasmine Almaraz, Ellie Waldron, Adelle Nuxoll and Abby Kieffer. They were coached by Erica Hewitt and Ron Pollard. The boys team were made up of : Joseph Gill, Boyd Grossman, Chase Thomas, Tyler Liming, and Jake Grossman, coached by Ron Pollard.

The Ripley County Chamber of Commerce announced their new executive director, Deborah Tompkins.

FEBRUARY:

Jac-Cen-Del Lady Eagles celebrated after receiving the 2020 IHSAA Class A Sectional 60 championship trophy. The win marked the 12th sectional championship in a row for the school's girls basketball program, which was the longest winning streak in the state of Indiana.

The Fearless Female program was held at the Southeastern Career Center with girls learning they could chose whatever career they wanted. Some were learning about operating heavy equipment, others realized they could be a welder or electrical engineer.

MARCH:

The first mention of the Coronavirus or COVID-19 was on March 5, when Margaret Mary Health gave an update. In collaboration with the state and local health departments and healthcare providers, Margaret Mary Health implemented protocols to identify, care for and prevent the potential spread of COVID-19 in the community.

Little Blessings Christian Preschool in Versailles celebrated 25 years of being in operation under the direction of Mrs. Dawna Day Mathews.

A retirement party and open house was set for March 21 for long-time local pharmacist Jon Strautman. He was retiring from his most recent position at George's Pharmacy in Versailles.
Ripley County Prosecutor Ric Hertel traveled to South Bend to preside over a case where a police officer had shot a suspect. His findings weren't popular with the family of the suspect, Eric Logan, as he announced them in a city building in downtown South Bend. Hertel was chosen as a special prosecutor in the case and found that the officer was justified in the shooting. However, the officer, Sgt. Ryan O'Neill, had problems other than the shooting and was soon charged with Official Misconduct, Ghost Employment and Public Indecency, stemming from another situation when he alleged picked up a prostitute.

By the March 12 issue of The Versailles Republican Dr. David Welsh had been meeting with local schools and advising school trips be canceled and/or postponed due to COVID-19.

On the front page of the Osgood Journal March 17, many gatherings and events were being canceled due to COVID-19. The Center for Disease Control (CDC) was recommending crowds be limited to 50 or less. Local grocers were having a time keeping their shelves stocked with particular items such as toilet paper and paper towels. The aforementioned retirement party for Jon Strautman was canceled due to the transpiring situation with the virus.

In the March 19 issue of The Versailles Republican, the top headline was: Concerns about COVID-19 grow; local health department stands ready. Schools began to close with eLearning becoming a common word for students, parents, and staff.

Milan Indians senior forward Carter Wade was awarded Ripley Publishing Company's 39th Annual William "Tiny" Hunt Memorial Basketball Award.

While schools were canceled until at least May 1, the school buses were still running in Ripley County bringing meals to students at home every day. Dr. Welsh was encouraging residents to stay at home if at all possible during this time. He urged people to call their elderly neighbors to make sure they were okay. Enhanced Telecommunications Corporation offered free 'parking lot' hotspots, providing free public internet access from residents' vehicles. Barry Lauber, REMC's director of marketing told the newspaper they were complying with local, state and federal mandates and directives. And, a case of COVID-19 was confirmed at Margaret Mary Health in their emergency room. "Hunker down, stay at home" was the headline on March 26 as the pandemic raged through the county.

A lighted cross at the Doug Thayer property in Osgood was lit for inspiration during "these trying times". Thayer's grandson, Spencer Huffmeyer helped get the cross erected and noted, "What better way to show his love and honor than the universal sign of all Christians?"

In less than a month's time the first death related to COVID-19 was reported in Ripley County. "I urge every member of this community to take this seriously and follow the recommended steps to help protect the most vulnerable" noted Tim Putnam, MMH CEO and President. Stay Home if at all possible, was another blaring headline.

APRIL:

The first paper of April continued with the headline, Please take the COVID-19 virus seriously, as a plea from local health officer Dr. David Welsh. He said Ripley, Decatur and Franklin counties were being hit hard by the virus.

Thornton's Motorcycle Sales celebrated 50 years in business.

A tribute to truck drivers was published in The Versailles Republican, with many businesses supporting the section and honoring the people who were making it possible for others to order from their living room couches and stay home during this critical time.

By the April 7 headline, Governor Eric Holcomb had signed an executive order and schools were officially closed for the remainder of the 2019-2020 school year Amidst the chaos of COVID-19, Mildred Bruns of Sunman, turned 102-years-old. The pandemic didn't stop her family from celebrating. While Mildred stayed safely tucked inside her home, the family made up big poster signs and celebrated on the outside.

Parts of the county already ravaged by COVID-19 were hit with a double whammy on April 8 when a tornado tore through the county, leaving major damage in Versailles. Many businesses and homes were destroyed or had major damage.

Hundreds of families were in need of food and came to the Ripley County Food Pantry where Gleaners Foods out of Indianapolis teamed up with the local county pantry to have a big food giveaway.

Healthcare workers in senior living facilities were being hailed heroes with The Versailles Republican having a special tribute to them. . 911 dispatchers were also hailed as heroes during this time.

MAY:

Indiana Governor announced a five-stage, data-driven plan for reopening Indiana's economy at his daily press briefing on May 1. His "Back on Track Indiana" plan details the criteria necessary to slowly resume normal activities without overwhelming healthcare systems as the virus continues to spread.

Business continued as usual with the Ripley County Community Foundation granting $114,909.70 during the first quarter of 2020.

While some churches were shuttering their doors due to the pandemic the Shelby Christian Church was taking their services to the Bel-Air Drive-In theatre, where folks could worship from their cars. This was a Mother's Day event that saw quite a crowd at the theatre located in Versailles on US 421.

Milan schools announced they would be holding a blended commencement celebration. The Class of 2020 would caravan through Main Street and hold a virtual ceremony.

Osgood business, Iron Timbers, comprised of Gary, Dustin and Caleb Payne, were set to appear on HGTV show Good Bones. The business custom makes home items right in the small town of Osgood and is showcased around the nation.

Miss Ann Meinert of Versailles, quickly became the hometown hero when she alerted neighbors her mother had fallen into a cistern. Versilles Fire Chief Ben Sieverding presented Miss Ann a hero certificate along with a quilt after her heroic actions.

JUNE:

The Ripley County 4-H Fair would look entirely different during the year of the pandemic. There would be no Miss Ripley County Pageant, baby show and many events were not open to the public.

Jac-Cen-Del's top of the class were announced. Gage Unrath was the valedictorian and Seth Poole the salutatorian.

The local Primary Election had a strong turnout despite the pandemic.

Batesville High School seniors participated in a parade as they made their final splash of their high school career.

South Ripley's top of the class were: Emma Wood, valedictorian with Andrew Conrad taking salutatorian honors.

USDA along with Prairie Farms teamed up with local vendors to provide free gallons of milk to anyone who would take it. Several thousand gallons of milk were given out over the summer months.

The Kwiki Car Wash in Versailles turned 50-years old this year. Owner Melvin Meisberger said it was one of the first automatic car washes in the area.

Milan Schools' top of the class valedictorian spot was shared by Ben Hartwell and Matthew Riehle. Lucy Ortt was the salutatorian.

Patriot Guard Ride to Remember marks their 10th year. Sarah Thomas, mother of Cpl. John Bishop, who lost his life in the war on terrorism, was presented a plaque.

Local IGA owner died after long struggle with COVID-19. To know Robert Wood, or Bobby as many called him, was to love him. The man, who passed away at the age of 65, was known for his love of God, his family and community. He left the community a better place, and more importantly left them with the word of God to live by.

The Ripley County Health Department was asking people to register yard sales as the season was underway. This was believed to be a way to help with contact tracing with COVID-19.
The Versailles Republican carried a local tribute to the men and women of law enforcement as political propaganda swarmed the country with chants of 'defund the police'. Ripley County made it clear they love their officers and were willing to put their money on a page to say they support them.

Glen Butte, part of the Milan '54 dream team, died at the age of 81. The former basketball player, coach and school administrator in Ripley County was well known and loved. His legacy will live on at the Milan '54 Museum.

JULY:

Freedom Park in Batesville was unveiled with some much-needed outdoor activity taking place. The three-acre park sits on land donated by Margaret Mary Health.

The Fourth of July Parade at Milan carried on with its tradition with just a little difference due to COVID-19. People mainly stayed in their vehicles as they watched the parade that is the traditional pride of Milan.

The Milan Lions Club celebrated 60 years of service to its community.

Jac-Cen-Del's graduating class planned to have their ceremony inside. Then due to size restrictions they were forced outside. The clouds loomed heavy and a storm blew, but just after the class had graduated. They made it!

The local health department was warning if you attended the parade in Milan, you might want to get tested for COVID-19. Other places were Civista Bank at Milan and the prom at Romweber. It seemed they felt these might be hotspots for the virus and warned the community.

One of the most disappointing cancellations in the county was that of the Versailles Pumpkin Show. The Versailles Lions Club just weighed every option and came to the conclusion it would be putting too many lives at risk. "This difficult decision to cancel the 118th Versailles Pumpkin Show was made out of an abundance of caution and respect for our community," stated Paul Sipples, president of the Versailles Pumpkin Show. At the same time, the always popular Versailles-Osgood Delta Rho Chapter of Tri Kappa announced it would be canceling their Winter Wonderland Bazaar. The Versailles American Legion's Legion Fest was also canceled.

The Ripley County Livestock Auction was announced to go live and virtual. It would be held at the Damm Theatre in Osgood with the 4-H'ers showing their animals virtually.
Batesville youth baseball and softball have been one of the rare leagues in the area to offer any summer sports activity. With just a couple weeks left for both, play unfortunately has been halted and will not continue. This was the announcement that brought that fun summer activity to a close after a player potentially tested positive for COVID-19.

South Ripley 2020 seniors finally got their day and 93 graduated in the traditional style of walking across the stage. However it looked very different with only a small crowd allowed to attend and everyone wearing masks.

AUGUST:

It was announced that the Sunman community had enjoyed free meals throughout the summer thanks to Church on Fire Ministries and many volunteers.

Most schools in Ripley County announced they would open in August as planned. They had submitted plans to the local health department and were working hard to be in compliance for in-school learning.

SEPTEMBER:

Fire destroyed the home of Carri Lomeli and Ramon Blanco's home on E. County Road 500 N. Two of their four children were home and escaped without injury. Osgood firefighters fought a house fire in the rain on Fairground Ave.

Remains of WWII Marine were coming home. Marine Corps FFC Louis Wiesehan Jr. had ties to the Sunman and Batesville area.

The COVID-19 lifestyle has affected lives in every way imaginable – even the way we worship. "What does that mean to a community who is used to gathering?" asked Pastor Creighton Laptak Jr. of the St. Paul's Lutheran Church, Crossroads (ELCA). So, they decided to broadcast their services to their parking lot and also serve communion to those gathered in their vehicles.

The Versailles Lions Club members were not to be outdone by a virus. Although the 2020 Versailles Pumpkin Show had been canceled earlier, they worked toward their goal of serving the community by selling 2020 Versailles Pumpkin "No Show" t-shirts, complete with a masked pumpkin.

Chloe Strassell, 17, was saved by the heroic actions of ISP Sgt. Jared Black, and quick thinking E911 dispatcher Brittany Dunn, after her car flipped over on a county road late at night. A ceremony was held to honor those involved and to thank them for what they do everyday behind the scenes.

Steven Harmeyer, City of Batesville's Community Development Director, a fundraiser was created for those displaced by a fatal fire on 106 N. Park Avenue. April Ortiz, 40, lost her life in the tragic fire.

OCTOBER:

Firefighters responded to a warehouse in Sunman that was fully engulfed in flames. The building belonged to Len Eckstein but was being rented to another party who worked on cars inside.

Ben Sieverding, chief of Versailles Fire Rescue, was honored for serving in the firefighting community for 40 years.

The Batesville Chamber of Commerce celebrated 100 years of service.

The Veterans Day Program at South Ripley was set to be held virtually due to the pandemic. This included videos, pictures and students writing letters to veterans.

NOVEMBER:

Construction Tech class at the Southeastern Career Center, Versailles, was working toward a project house. As classes shifted to a digital workspace, not all area students were seeing screens as their classroom. Students from the partnering schools have had the opportunity to explore construction careers.

Dr. Welsh was still imploring citizens to wear their masks, social distance, wash their hands, and be cautious about where they went. He noted that people were still getting sick and dying from COVID-19.

Pumpkins were on display on the Brick Street in Osgood as the Boyd family from Jennings County partnered with the Osgood Beautification Committee to bring some outdoor entertainment to Osgood. The Jac-Cen-Del art club decorated more than 60 pumpkins and many others joined in to make quite a display that could be held outside.

With the Presidential Election held on November 3, more votes than ever were cast in Ripley County. People actually had to stand in lines to vote. The county went red as usual.

South Ripley senior Brady Linkel, son of Scott and Amy Linkel, signed his national letter of intent to play baseball at Ohio University. In doing so, he became just the third NCAA Division I baseball signee in the school's history.

Indiana was among the states that took a step backward in the COVID-19 fight. The Governor added restrictions with Dr. Welsh noting there had been an uptick in cases that were rising at an alarming rate within the county.

The Osgood Volunteer Fire Department is now responding to calls with a new piece of apparatus after years of planning. The new engine saw three runs within its first week.

DECEMBER:

It was reported in the December 1 paper that Milan's Hog Rock restaurant and bar burned to the ground on Thanksgiving Eve. Amidst the celebration of Thanksgiving and the usual tradition of a band in place, a fire broke out and raged through the historic building. No one was injured in the blaze that saw numerous fire departments responding.

Dillsboro artists Tom and Virginia Kramer were able to restore a 1950's era Christmas decoration that was part of the Dale and Verneda Wendelman display for many years.

COVID-19 was again grabbing the top page headline with: Hospitals concerned about COVID-19 surge. "We are in full surge mode," noted CNO Liz Leising with Margaret Mary Health at Batesville. The statement is a reflection of most hospitals with COVID-19 running rampant.

In keeping with mandates concerning the pandemic CASA reported its first virtual training session.

In the Tuesday, December 15 Osgood Journal, the headline was "Governor says state is on fire" referring to COVID-19 cases. He reiterated that mask wearing is mandated and must be adhered to.

The Nicholas and Michelle Haugh residence near Milan was reduce to rubble as fire raged through it taking everything the couple had except the clothes on their backs. Many people jumped into motion and began fund raising campaigns to help the family who even lost their wrapped Christmas presents.

Holley Rose, Ripley County Health Administrator, left her position of 14 years, to serve the public through the State Health Department. She will be working with the Division of Emergency Preparedness.

COVID-19 vaccines were being given to healthcare workers in Ripley County. Dr. David Welsh, healthcare officer for the county was among the first to be vaccinated.

The Milan based Samaritan's Hope Chest group worked with others to make sure more than 60 families in the Milan area had plenty for Christmas this year. They gave multiple bags of groceries, toys, bicycles, and gifts to families in need.

The Napoleon Locker Plant will celebrate 75 years in 2021 with four generations of the same family.