Teen back in jail within hours of release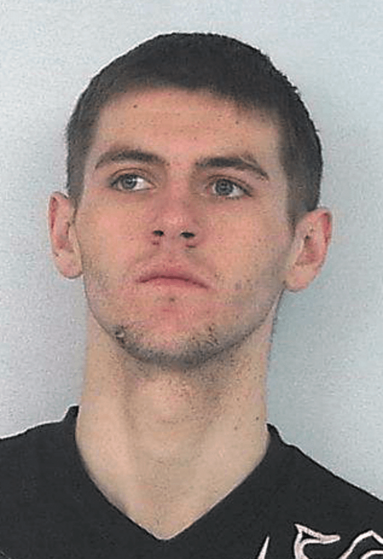 A chance to get out of jail didn't last long for 19-year-old Brian A. Riley, when he escaped from the van that was transporting him from the Ripley County Jail to The Salvation Army ARC Program in Indianapolis, a treatment facility.

The incident took place on Tuesday, April 13 on the heels of a court order signed by Ripley County Superior Court Judge Sharp to allow Riley to go to the facility for alcohol treatment.

Prosecuting Attorney Ric Hertel told The Versailles Republican, "The State will often agree and recommend treatment for offenders pre and post conviction. However, this was a situation where the alleged perpetrator had been arrested on three separate occasions in less than a month. The State believed he was too much of a risk."

Riley was incarcerated for Residential Entry and Stalking, both Level 6 felonies that stem from an incident of domestic violence in Versailles on March 6. According to court documents, Riley had entered the apartment of his victim by kicking in her front door and entering the home, with the victim yelling for him to get out of her house. The Affidavit of Probable Cause then noted that Riley "grabbed her and pushed her up against the wall inside the open doorway…and slapped her across the left side of her face."

Riley bonded out of jail after the March 6 arrest, and just two days later he was back at the apartment complex where he is alleged to have broken out the front and back windows of the same victim's vehicle. Paperwork from the court reads, "There was also a concrete block that was used to bust the window, as it was still on the car."

The victim told police she was scared of Riley. A neighbor said she heard loud booming sounds when this began around 9:41 p.m. on March 8. The neighbor saw Riley standing next to the victim's car with the windows broken out. The Affidavit of Probable Cause also noted that Riley had sent a Facebook message stating he busted out her (the victim in this case) windows: "I busted front window out and back. No windows in car," it read. This time he was charged with Criminal Mischief.

Riley also had another charge pending against him, one for a Minor Consuming Alcohol from February 13, 2021, where he was found to be intoxicated at an apartment near the same victim.

Through Riley's attorney, Aaron Negangard, he got Superior Court Judge Sharp to grant a furlough for him to participate in a treatment facility. On April 9 Riley received a letter from The Salvation Army ARC Program indicating that he met the criteria to enter treatment at their program in Indianapolis. A representative of Choices agreed to transport Riley from the Ripley County Jail to the place in the city.

Court records indicate that the State through Deputy Prosecuting Attorney Ryan Marshall strongly objected to Riley being released from jail. In part it reads, "…The defendant has a history of violating probation and other court orders. Additionally, the defendant is a significant flight risk. The defendant has previously fled from courts placement and has failed to appear in the past." The objection was delivered to Negangard on Monday, April 12.

However, Riley was given the order to be released and was a free man for just a short time on Tuesday, April 13 when he somehow convinced the driver of the transport van to drive him to what he said was his apartment. The apartment didn't belong to him, but to the victim he had battered. A warrant was quickly issued to arrest Riley. He was on the lam for a short time and was finally apprehended in the vicinity of McDonald's in Versailles Tuesday afternoon.
Prosecutor Hertel commented that the State will explore if additional charges are warranted against Riley for his actions on April 13 following a full review of the investigation. He said he felt a sense of relief that no one was injured despite the alleged perpetrator being basically at the victim's doorstep and that no law enforcement officers were injured during their chase and ultimate apprehension of Riley.

Several agencies were involved in tracking down Riley with one officer telling The Versailles Republican, "It was an intense few minutes," as they ran through streets and yards in Versailles, finally getting Riley near the Family Dollar and McDonald's in Versailles.

In this situation a Facebook post had people alarmed warning others to lock their doors. Domestic violence affects a community in many ways. Safe Passage and Safe Place are available for those in need of services. The program is confidential, and there is no fee for the shelter or any support services. Please call the toll free number at 1-877-733-1990 or 812-933-1990. You can also visit their website at www.safepassageinc.org . Don't hesitate if you or someone you love is in need of services. Trained people are in place ready to help.