Versailles Car Wash has new owners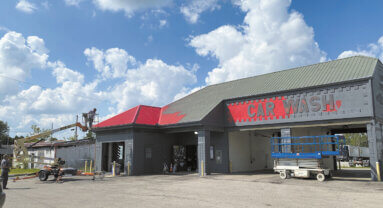 JULIE POLLOCK ELLIOTT PHOTO
Mike's Speedy Splash Car Wash is getting a face lift in the photo that was taken Saturday, September 2.
Michael Marley and Katlynn purchased the business on July 17, 2023.
Self serve bays are all new with new foam guns, brushes, shop vacs and more. The automatic is accepting credit card payment now. The pressure on automatic is turned up more and all the self serve bays are working.
The new owners encourage the public to check them out. The car wash is located on US 50 in Versailles across from the Southeastern Career Center.