Versailles Pumpkin Show canceled due to pandemic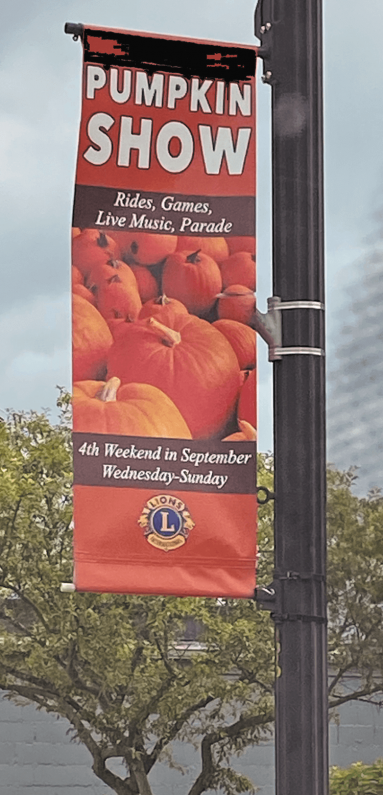 Wanda English Burnett
After much discussion and weighing of their options, the Versailles Lions Club announces that the Versailles Pumpkin Show will be cancelled this year due to COVID-19.

The Club voted unanimously, at their recent meeting, to cancel the Show due to the pandemic. "This was the toughest decision the Club has ever had to make in recent years," stated Robbie Everage, president of the Versailles Lions Club. This is only the second time the Versailles Pumpkin Show has been canceled, the first was back in the 1940's when it was canceled during the World War II years.

"This difficult decision to cancel the 118th Versailles Pumpkin Show was made out of an abundance of caution and respect for our community. The Club feels that this was the responsible decision to make during this ongoing pandemic," stated Paul Sipples, president of the Versailles Pumpkin Show.

The Versailles Lions Club thanks all of their sponsors from last year, which are listed inside today's paper, and previous sponsors for their support and urges everyone to support them. Everage asks anyone who is interested in becoming a member of the Versailles Lions Club to contact her or any of the members. She said, "We welcome new members to help us serve our great community."

Sipples went on to say, "We fully expect that Covid 19 will be in the rearview mirror in 2021 when the Versailles Pumpkin Show will be back stronger than ever."

Editor's note: The Versailles Republican will be putting together a special section of "Past Pumpkin Show Memories". Watch for more information.