Volleyball sectional team named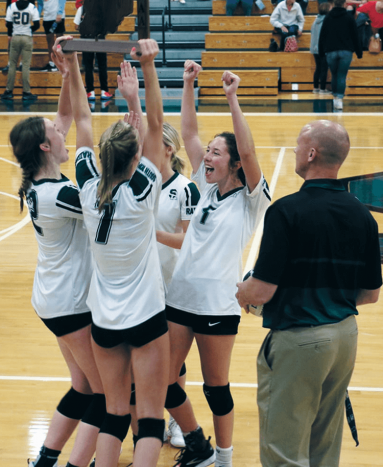 SUBMITTED PHOTO
South Ripley's Class 2A Sectional 45 volleyball championship was made even sweeter this past weekend by the fact that four players highlighted the tournament's All-Sectional team.
At the top of the list stood Rachel Meyer of South Ripley who was named the Most Valuable Player of the sectional. Joining her on the team were teammates Sarah Meyer, Brionna Linkel and Lydia Cornett while the coverage area selections were rounded out by Milan's Rachel Holt.

North Decatur, the sectional runner-up, put Sami Luttel, Madelyn Bohman and Caroline Stapp on the list while South Decatur's Sophie Bushhorn was an All-Sectional selection. Rounding out the team was Switzerland County's Jaden Harrell and Southwestern's Meagan Kramer and Kylie Eccles.

South Ripley defeated North Decatur 3-0 in the championship match and moves on to face Linton-Stockton in the regional semifinals this Saturday at Mitchell High School. The match begins at 12:30 p.m.