WWII Marine coming home; has ties to the Sunman, Batesville area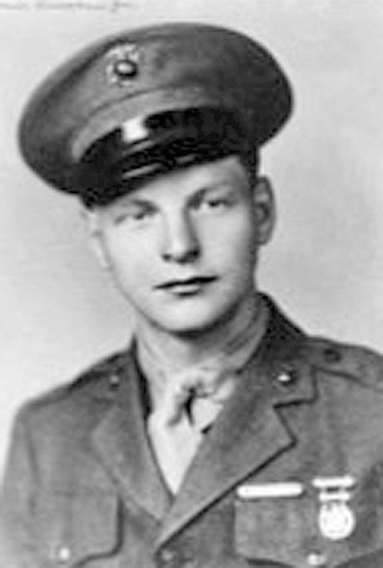 The tragedy of war seems to never end, but when closure comes it is comforting for the descendants to know their loved one is finally at rest on the home soil of America.

That's how one family, originally from the Sunman, Batesville area feels about Marine Corp. PFC Louis Wiesehan Jr., who at the age of 20 was killed during World War II and was just accounted for a year ago, September 23, 2019.

Great niece of the Marine, Kimberly S. Gardner, made a promise to her grandmother, who is a sister to the fallen marine, that she would do what she could to find him, but in her heart felt that might be impossible. Then in 2014, Gardner saw a news article on CNN about a company that was finding bodies in Tarawa and she called them about her great uncle. Living relatives – an uncle, aunt and her father, provided DNA to the company. "I was so excited thinking we might actually find him."

Years passed and Gardner finally got a call that additional DNA was needed from family members. This was provided. "We were invited to a conference on September 7, 2019," Gardner shared. She said she traveled with an aunt to the event in Dayton, OH, where they were told to expect a call soon. "I went numb. Did that mean, they found him? I wanted to scream, but then again, I didn't know what that meant." She went on to say that on the evening of September 23, 2019, Hattie Johnson with the government called her uncle, father, aunt, and herself telling them they had in fact located and identified their loved one – her great Uncle Junior! "I just cried and screamed with joy that the promise that I made to my grandma, I was able to keep," Gardner told The Versailles Republican.

She said she didn't feel like she really had any part in it, but by staying in touch with them, they were able to locate and bring him home. Now, the marine is being brought home to the Richmond area, so a big celebration is being planned there. "He will be escorted home from Hawaii with a Marine by his side and then the Patriot Guard and the State Police will escort him home from Indianapolis to Richmond on Thursday, September 17. The Town of Richmond will be doing a public visitation on Friday, September 18 with graveside services on Saturday, September 19 – 77 years and we finally get to bring him home!" concluded Gardner.