Basil Ralph Steele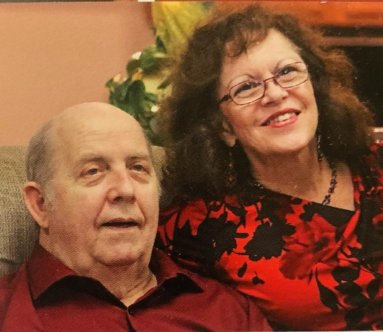 Basil Ralph Steele, 76, of Fairland, passed away Friday, October 15, 2021 at his residence. Born December 29, 1944 in Versailles Indiana, he was the son of Basil Albert Steele and Gladys Bertha (Webster) Steele. He married Charlotte (Bolling) Steele on November 27, 1965 and she survives.

Other survivors include 3 children- daughter Suzanne Norman (husband Richard), sons Michael Ralph Steele (wife Heather), Steven Steele (wife Erin); 3 brothers Leigh Steele (wife Cheryl), Glenn Steele (wife Brenda), Norman Steele (wife Ann), sister Sandra Clayton (husband Paul); 12 grandchildren Jacque, Joey, Heather, Steven, McKenzie, Jessica, Alexia, Patience, William, Caitlyn, Brayden, Madelyn; and several great grandchildren. He was preceded in death by his parents, brother Terry Wayne Steele, and sister-in-law Bobby Jean Steele.

Mr. Steele had lived in this area since 1970, after moving from Versailles. He graduated from Versailles High School in 1963, and was a member of Jehovah Witness Kingdom Hall, Shelbyville congregation, and the Wheel Horse Tractor Club. He had been employed as a WEMR Skilled Tradesman at GM Truck & Bus Company in Indianapolis for 30 years, and before that had been employed at the GE Wire Mill for 2 years. He was a US Navy veteran, serving as a Petty Officer 3rd class, during the Vietnam War. Ralph enjoyed any outdoor activity, could fix or repair anything, was a car collector and master mechanic. He had no quit in him, and had plenty of grit. He loved his family and spending time with them. He was a loyal husband, father, brother, and grandfather. While home bound he taught himself the art of jewelry making, and created many beautiful pieces of jewelry.

Graveside services will be at 1:00 pm on Friday, October 22, 2021 at Fairland Cemetery, with Bro. Dwain Winton officiating. Visitation will be observed from 12:00 pm until the time of the service, at the cemetery. Memorials can be made to Jehovah Witness Kingdom Hall, in care of the funeral home. Glenn E. George and Son Funeral Home, 437 Amos Rd., Shelbyville, IN 46176, (317) 398-4599, has been entrusted with the arrangements.