Betty J. Grossman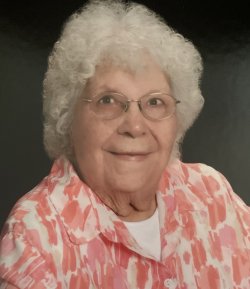 Betty J. Grossman, 93, of Indianapolis, formerly of the Hopewell community passed away at 9:15am, Monday, March 8, 2021 at the home of her grandson in Indianapolis. She was born near Fairland in Shelby County, Indiana on November 20, 1927 the daughter of Ersel and Ila Walton Hoover. She was married to Ernie Grossman on March 20, 1946 and he preceded her in death on November 23, 2003.

Survivors include two sons Ronnie Grossman of Holton and Rick (Emily) Grossman of Clay City; two daughters Melody Peugh of Shelbyville and Marcia (Todd) Calhoun of Alexandria, Kentucky; 10 grandchildren, 24 great-grandchildren, and 4 great-great-grandchildren; one brother Donnie Hoover of Batesville; one sister Letitia (Bob) Cox of Clinton, Illinois; sister-in-law Rosalie Hoover of Mooresville. She was also preceded in death by her parents, her son-in-law Johnnie (Butch) Peugh, her brothers Wayne and Norman Hoover, and her sisters Grace Barhorst and Helen Young. Betty and Ernie were very active in local Republican politics. She was a former Ripley County deputy assessor and had served two terms as Ripley County Recorder. She also had worked in the cafeteria of the Holton School. Betty was known in the community for her musical talents. She could play the guitar, banjo, piano, and the Dobro. Along with playing she was also a wonderful singer and was a founding member of the Ripley County Harmonettes. Betty was a member of the Hopewell Baptist Church for over 70 years where she participated in many programs including music and helping with VBS.

Funeral services will be held on Friday, March 12th at 2:00 p.m. at the Hopewell Baptist Church with Rev. Ty Choate officiating. Burial will be in the church cemetery. Visitation will also be on Friday at the church beginning at 12:00 p.m. Memorials may be given to the church in care of the Stratton-Karsteter Funeral Home in Versailles.