Betty Jo Mitchell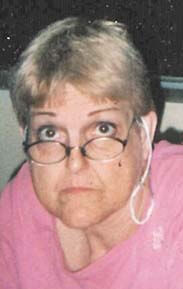 Betty Jo Mitchell, age 73 of Versailles passed away late Monday evening at Norton King's Daughter Hospital in Madison. Betty was born in Evansville, Indiana on August 28, 1949 the daughter of the late Clarence and Louise (Westerman) Jordan.

Upon graduation of high school from Jac-Cen-Del High School Class of 1967, she continued her education. Betty attended Ball State University, where she received a Master's Degree in Education. She would go onto to teach English and Spanish for over 30 years at Blackford County. She enjoyed her career, taking students on trips to Japan and Canada were some highlights. She would spend countless hours offering tutoring.

She enjoyed being able to help others and had even volunteered hours to a Suicide Hotline. She was strong in her Christian faith and was a member of Bethany Baptist Church in Osgood.

She leaves behind daughter Ramona Mitchell of Osgood, grandchildren Andrew Mitchell of Indianapolis and Erica Mitchell of Versailles, sisters Brenda (Bill) Warren of Osgood and Angela (Danny) Meadors of Murfreesboro, TN, several niece and nephews, one great niece, one great nephew, and her faithful companion Fudgie.

Visitation will be held on Friday January 13, 2023 from 10 am.-12 pm. at Neal's Funeral Home in Osgood. Funeral services will for at 12 pm. with Pastor John King officiating. Burial will take place at Greendale Cemetery outside of Osgood. Memorials can be given to Ripley County Humane Society in care of the funeral home. Online condolences may be placed at Nealsfuneralhome.net

To send flowers to the family or plant a tree in memory of Betty Jo (Jordan) Mitchell, please visit our floral store.