Betty L Smock Castner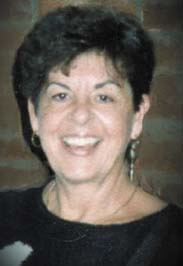 Ms. Betty L Smock Castner of Versailles Indiana, entered this life on November 23, 1930 in Ripley county in Osgood Indiana and passed on the evening of January 12th 2023 in Versailles, In.

She was raised in the Catholic faith and loved attending mass as much as she could.

She was the daughter of the late Temple and Helen Abplanalp Smock. Betty graduated in 1949 from Osgood High School.

Her working career spanned many years where she worked as a secretary of both the South Ripley High School and the Ripley County Health Department. Betty received her Realtors license in 1981 and was an agent and secretary for Meisberger Realty in Versailles for over 40 years. She had many interests in life one of them being work. At age 92 Betty had worked in the real estate office the very day she passed away. She also enjoyed mowing, feeding the birds, talking on the phone with friends and family and was a fabulous cook.

Betty was a devoted loving mother, grandma and great grandma to her five children , four sons-Craig (Ginger) Castner, Greg (Annette) Castner and Tim Castner all of Modesto, California, and Todd (Donna) Castner of Indianapolis; one daughter Mary Beth (Sandy Pickett) Castner of Versailles; seven grandchildren and nine great grandchildren, Siblings Donna Siebert of Batesville , sister-in-law Carol Smock of Canaan. All of which enjoyed receiving her greeting cards with a balloon inside . She was preceded in death by her parents, her brothers Bill, Jim, and Ray Smock, brother-in-law Lloyd Siebert, former spouse and father of her children Jarvis Castner and her long time partner Marvin Meisberger.

Betty was a member of the St. John Catholic church in Osgood . Bettys wishes were to be cremated and a memorial mass honoring her life will be held on Saturday, January 28 at 11 a.m. at the St. John's Catholic church with a meal being served immediately after in the Church basement. At a later time her wish was to have her ashes taken to California and scattered out into the ocean at Half moon bay. Betty will be missed by many.

Memorials may be given to the Multiple Sclerosis Foundation or the Osgood Cemetery in care of the Stratton-Karsteter Funeral home in Versailles, In .